Search Engine Optimization (SEO) is a fundamental aspect of online marketing. However, if your content isn't good enough for people to take interest in it and share it, your online pages will never be properly optimized.
Content Marketing is all about creating quality content that educates your target audience by answering all their questions. When you can provide informational material that people can use and trust, it will establish your brand's authority in your market. In turn, with Content Marketing, you are creating a sense of brand loyalty among consumers.

How Content Marketing Works
Before the Internet, companies were trying to find any space they could to market their business. Whether it was billboards or newspaper space, companies were willing to buy as much of it as possible. Now, with the Internet, there is an unlimited amount of space but an excessive amount of information out there. So, in order for your company to become an industry leader on the Internet, you need the right content.
When people share your content on Social Media and when other sites link back to your content, Google notices that other people on the Internet believe that what you have to say is important. This improves your search engine result pages (SERP) rank, because Google aims to provide users with the most relevant, informative content available.
As you develop your Content Marketing strategy, you need to consider who you are targeting. You don't want to write general content that does not specify the benefits of your company's product or services. Make sure to create buyer personas that consist of your previous customers and anyone else you might want to target.
Our Content Marketing Practices
At Fat Guy Media, we create remarkable solution-based content. This means we write content that benefits the consumer by answering their questions or solving their problems. In order to be the solution, we write content directly to our buyer personas that target where they are along the buyer's journey.
Essentially, our content will help guide visitors into becoming customers.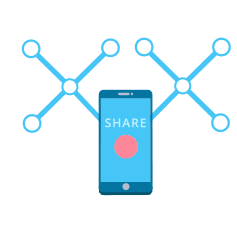 Once we plan and produce content, we distribute it appropriately through reports, eBooks, blogs, website pages, social media posts, demos, case studies and more. Creating the right content for the right distribution channel helps provide the answers customers need.
Next, we analyze which parts of your content marketing strategies are working, including any leads generated, content performance and the number of visits. The great thing about content is that it can be updated and rewritten to better optimize your company's online presence.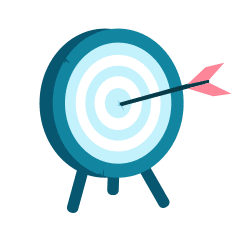 At Fat Guy Media, we understand the competition of businesses on Long Island. So when it comes to Content Marketing, we work hard to create the right content in order for your company to be an industry leader on the Internet. Content Marketing on Long Island is about targeting your niche audience. At Fat Guy Media, we perform extensive research to determine exactly what your users find most valuable online, so that we can generate content that they're compelled to share.
Content Marketing and Your Business
We firmly believe that relevant content is necessary through every part of marketing your company and that content wouldn't be complete without the proper context. Content is the message, and context is the voice you relay that message in. To learn more about our content marketing services, contact us or visit our Inbound Marketing page.