Is your small business looking for more ways to engage with potential customers and generate more clicks to your website? Posting on Google My Business isn't the same as posting on other social media platforms. Google posts are meant to target people who are already looking for your business. It's an easy and simple way for you to stay in touch with your customers with updates, events and offers. Read on to learn tips and tricks for posting on your Google My Business profile.
What Is Google My Business Posts?
When someone searches for your business on Google or leaves a review, the posts on your Google account will appear by your business's name. Google My Business posts are a great way for you to share valuable information with your customers and promote your business.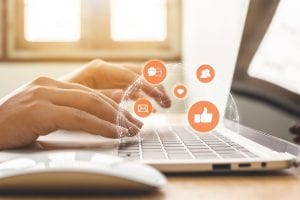 Types of Google My Business Posts
The first step to creating a Google My Business post is to determine what you are trying to achieve with your post, then deciding what type of post format will deliver your message the best. Here are four types of Google posts you can use:
Events
Use this type of post to promote upcoming events at your business. This post should include a title, start and end dates and time. It's a great way to let customers know about what's happening at your business and gain their interest.
Offer
Provide your customers with information on limited-time promotional sales from your business. An offer post requires a start and end date and time. The post can include a coupon code, link, terms and conditions and/or a "view offer" button. It's important to have a specific time frame for your offer because this will be the time the offer is live on Google.
What's New
These types of posts are for you to educate your audience about anything new going on with your business. Also, it gives potential customers more general information about your business. You can include a photo, video, description or action button. Be aware that these types of posts automatically expire after seven days.
Product
You can use product posts to list the new products or services you are now offering. Adding a picture of what you're offering to these posts, as well as a description and price range, is a great way to get customers excited about what's to come. These posts also expire within seven days.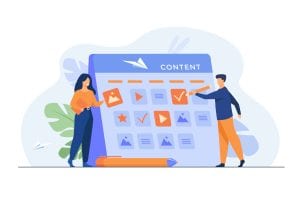 How to Post Google My Business
If you have a Google My Business account already when it comes time to make your post live, you just need to follow these few simple steps:
Craft your post: Once you've decided which type of post you are going to use, you need to come up with text. Aim to keep it short and direct and don't go over the word limit. Also, make sure to add a visual, whether that be photos or videos to help gain your audience's attention.
Add a call-to-action: Make sure to add CTA buttons at the end of all your Google My Business posts to get your customers to take action after viewing your post.
Review and publish: Before making your post live, preview to see how your post will look and make sure the text and visuals are in the right dimensions. If it all looks good then you are ready to click publish and your post will go live on mobile, desktop, and Google My Business websites.
Google My Business posts are an effective marketing strategy that all businesses should be incorporating into their marketing strategy. To learn more about this and other online marketing services, contact Fat Guy Media.