In the last five years the number of monthly podcast listeners has tripled, according to Raw Voice. These 75 million monthly listeners are a vast audience that businesses can't afford to ignore. By launching business podcasts, your company can reap the benefits of a hot medium that your competitors may be overlooking.
What is a Podcast?
Podcasts are audio programs released through the Internet on a regular basis. Podcasts, which may be any length, can be posted on a business' homepage or distributed through services like iTunes. Listeners often subscribe to installments of their favorite podcasts through RSS feeds. Popular syndicated podcasts like Serial and Startup have attracted even more listeners to the medium recently. With the right education and equipment, any business can create their own podcast.
Business Podcasts 101: Why You Should Start One
Unlike other forms of content marketing, business podcasts feature a comforting human voice. This allows for the public to easily connect and identify with your business. Since podcasts are just another word for recorded audio broadcasts, the possibilities for promotional tactics are endless. Some business podcasts educate their target audience, other podcasts aim to entertain a potential customer. They can also inform or even inspire the listener to take action. As so much of our society has gone mobile, the portable nature of podcasts is a business advantage.
How to Start a Podcast
When starting a podcast, it's best to view it as a communication vehicle like any other. You'll need to plan your podcast content in advance, much the same way you would plan a blog.
First, it's essential to decide which demographic your podcast is attempting to reach. By building a specific target audience, you can narrow the focus of your content in a way that will delight your followers.
For listeners to follow each episode of a podcast, there should be a set structure. Business podcasts should establish a regular length and format, such as interview style. Consistency is key when it comes to developing a following.
Just like planning an editorial calendar for a blog or magazine, it helps to develop a content calendar for your podcast. This strategy can prevent the content from becoming stale or repetitive.
A podcast requires a title as much as a radio show does. If your podcast is an extension of your blog, you might want to adapt that title. But don't forget to add keywords, because iTunes is also a search engine.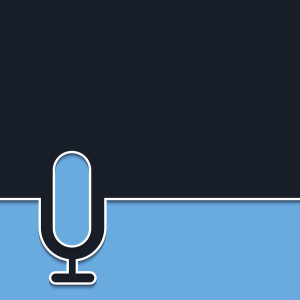 Buy recording and editing equipment
In order to create your podcast, you'll need some basic audio equipment. Today, most podcasts can be created with a computer that has a microphone, a mixer and recording and editing equipment. Free programs like GarageBand or Audacity can help with the process.
To gain the biggest audience possible, the best business podcasts have slick intros and outros much like real radio programs. Artwork is also an important part of the branding your product. When uploading your first podcast, tag it with relevant keywords to help attract online visitors. In addition, create an RSS feed so your podcast is easily accessible to everyone. As you launch into podcast creation, remember these three things above all else: be real, be passionate, be focused.