One of the best ways to showcase your personality and ideas is with a podcast. Many people think it just involves sitting around and conversing with a few others, but creating a podcast isn't nearly as easy as it sounds.
6 Steps to Creating a Podcast
1.      Choosing a Topic
Of course, you've got to choose a subject that you're passionate and knowledgeable about. Business podcasts should be industry-specific. But in particular, talk about something you can speak about naturally without a set script. By choosing the right topic, your podcast will radiate energy.
2.      Branding
Your podcast's branding is the driving force that attracts your audience in the first place. The title and logo should reflect the unique personality you plan on showcasing in each episode of your podcast. There are a ton of podcasts out there, so strong branding will help you stand out amongst them.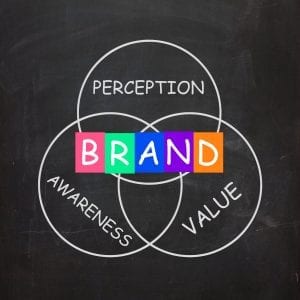 3.      Scheduling and Format
No matter how frequently you choose to air episodes, keep it steady. Whether it's once a week or once a month, stick to a schedule so people can anticipate new content.
Also, set a rough guideline for how long each episode will be. Don't record an hour long episode one week, then shortchange your audience with a 15 minute one the next. It's fine to record brief episodes, but do so consistently.
And finally, in terms of formatting, will your podcast be video or audio? Video podcasts are a bit more personal, but audio podcasts are typically quicker for your audience to download. This is totally up to you, but again, regularity is key.
4.      Talking Points
It was previously mentioned that you should choose a topic that you can talk about without a script, but that doesn't mean you shouldn't plan out some talking points. If conversation on one subject begins to stagnate, jump to the next one to avoid awkward pauses and keep content fresh.
5.      Record and Edit
It's strongly recommended that you invest in a high-quality microphone for great sounding audio. Nobody wants to listen to an inaudible podcast.
When it comes to editing, don't cut out too much of the conversation. Shortening awkward silences and cutting out points at which you take a bathroom break are fine, but cutting out too much of the conversation makes things seem unnatural.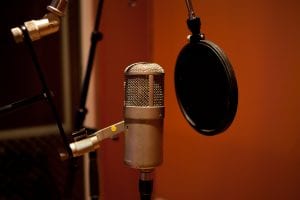 6.      Promotion and Audience Growth
There's no point in creating a podcast if nobody will listen. The following best practices will help develop an engaged audience:
Upload it to your website. There are a number of great third-party sites to host your podcast on, but your own website is your best bet. This way, anyone who visits your site will be tempted to listen.
Share it on social media. Social media gives your podcast the chance to go viral. Facebook and Twitter are the top platforms to promote a podcast because of how easily other people can share it with their friends and followers.
Feature interesting guests. Of course, a fledgling podcast won't be able to get the president of the United States as a guest, but bringing in influencers within your industry can attract some of their audience. Plus, anyone who appears on your podcast will probably share it on their own social media as well.
Blog about it. Blogging about your podcast is a great way to generate some buzz around it, as well as get picked up on search engines. Not everyone has time to listen to an hour long podcast, but most people do have time to peruse a 300 word blog entry that recaps and hypes up an episode.
Successfully creating a podcast takes some meticulous planning, and probably a bit of trial and error. A few of our all-time favorite podcasts are Tim Healy's Profit Express and Bill Corbett's Corbett Report. What are some of yours?