Many marketers are not exactly experts in the arts of photography and videography, yet they are still under pressure to produce exceptional visual content to keep their digital brands thriving. Luckily, there are a number of photo and video editing apps that allow Average Joes to create social media eye candy without much formal training.
3 Photo Editing Apps Every Instagrammer Needs
Flickr
Since 2004, Flickr has been at the forefront of online photography. The mobile app, for both Android and iOS, has solid photo editing capabilities and offers one terabyte of free storage to each user.
And while it's not exactly the best social media platform to market your business, Flickr's community is still extremely valuable. With forums offering all sorts of photography tips and tricks and a newsfeed section that showcases other people's work, getting involved with Flickr is surefire way to make you a better photographer.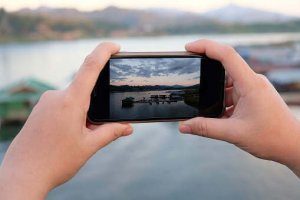 Google Snapseed
For those who are not quite beginners, yet still haven't achieved photo editing mastery, Google Snapseed is a godsend.
It has all the typical features, like filters, color adjustments, a brightness slider and a contrast tool. However, it also boasts an array of more advanced settings, including geometric corrections, a healing brush and color channel controls.
You can get the Android version here or the iOS version here.
Foodie
You're a straight up fool if you thought we were going to write a whole blog on photography without ever mentioning food.
Foodie, available on Android and iOS, comes with nearly 30 filters and plenty of other editing tools that allow you to turn dull pictures of food into vibrant displays of texture and taste. It's an awesome way to showcase the spread at your company event, or just to let the world know you're eating a tasty sandwich for lunch.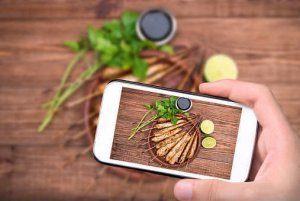 3 Video Editing Apps for the Insta-Filmmaker
Quik
As its name implies, Quik (for Android and iOS) is one of the best video editing apps for quick adjustments. You can use it to overlay text on your videos, slow them down or speed them up, add filters and trims and much more. It's not ideal for creating long-form video content, but it's a handy tool for spur-of-the-moment promos and teasers.
PicPlayPost
Undoubtedly the most convenient mobile app for creating product demonstrations, PicPlayPost lets you make, for lack of a better term, video collages. It's great to demonstrate the use of a product in one video, then align it with an explanation in another (as shown in the video below).
And yes, it's available for both Android and iOS.
https://www.youtube.com/watch?v=xR9mFqRixZI
 Adobe Premiere Clip
Though it's not nearly as comprehensive as the full desktop version, Adobe Premiere Clip is a force to be reckoned with.
There are two editing styles available. The automatic option allows you to upload a video and offers editing suggestions. The freeform option requires you to trim, sequence and edit clips manually, without assistance from the app.
It's free for Android and iOS, but there are paid add-ons available, which can expand the arsenal of tools at your disposal.
Now that you've got some effective photo and video editing apps by your side, you're ready to go! And be sure to follow us on Instagram so you can share with us all the great content you create.