You've probably realized that every business needs a website. Unless your company has gained extraordinary fame through word-of-mouth spread by satisfied customers, you've got to have a digital presence to be competitive in the Internet Age. However, simply having a site just doesn't cut it anymore. Nowadays, businesses must be backed up with a strong website maintenance package.
Why Is Website Maintenance Important?
1.      Changes to Businesses
Companies change. Whether it's a complete rebranding, fresh storefront renovations or the introduction of a few new products or services, no business remains entirely static throughout its life.
As your business develops, its website should reflect these changes. If your company undergoes a rebrand, with a new logo and colors, your website must do so, too. A website that features outdated company colors can cause quite a bit of confusion for customers if your storefront sports the new ones.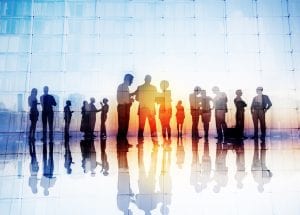 2.      Technology Doesn't Stand Still
Just like businesses, technology evolves rapidly. Web teams are up-to-date on new plugins and search engine algorithms, ensuring your company doesn't fall behind in terms of security or search engine optimization.
For example, Google has a long history of search algorithm updates. Most business owners are too busy running their company to sit down and understand Google's ever-changing algorithmic landscape. By hiring a team dedicated to maintain your website, you'll never have to deal with the Google-induced headaches that plague SEO experts.
3.      Regular Optimization
Some people believe that once they've achieved a certain search engine ranking, they'll never fall from grace. Unfortunately for them, that's a myth. There's other businesses out there with whom you're competing for top search spots.
With a website maintenance package, you can be assured that your content will be properly optimized, increasing your search ranking instead of letting it stagnate and drop.
4.      Website Backup
Whether it's from server errors to broken strands of code, websites inevitably crash. Again, the average business owner is too preoccupied doing business things to sift through code or spend hours on the phone with a server provider, trying to figure out how to get their site back up and running.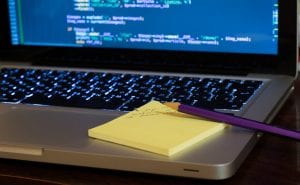 5.      Speed Kills
"Speed kills" is a common saying in the world of sports, where faster players prevail. If you want your site to be the MVP of your business, it has to be fast. The longer a website takes to load, the more likely visitors are to abandon it. A web team can perform regular maintenance on your site, guaranteeing that it loads quickly on a consistent basis. This will create a great first impression for anyone who visits it.
Without backend website maintenance, the user experience provided by your website, and thus, its ability to retain visitors and convert them into leads, is in question.