In recent years, web design has made great strides. Websites today have amazing capabilities, like creating accessible web pages that help disabled people access content. For many reasons, an ADA compliant website is not just a charitable thing to do, it has other benefits like increasing the size of your audience and improving user experience.
What is an ADA Compliant Website?
The Americans with Disabilities Act requires public places, like restaurants and stores, to be completely accessible to people with disabilities. Today, the definition of "a public place of accommodation" has evolved to include the internet. Privately-owned websites are now obligated to comply with the ADA. In fact, there have been thousands of lawsuits against organizations that failed to provide ADA compliant websites.
A New Set of Standards for Accessibility
With these developments in mind, many professional web design agencies now follow a simple formula to ensure the compliance of new and updated websites.
Perceivable with one or more of the five senses
Users must be able to operate and control the website
Users must be able to understand the content as intended
Content must be able to be viewed across many browsers and formats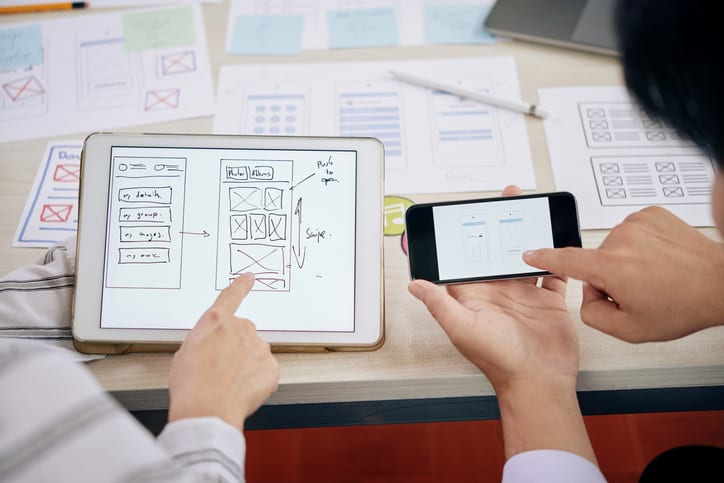 The Benefits of Accessible Web Design
1)      Improves User Experience for All
An accessible website creates a more inclusive online community for your organization. It provides a positive user experience for everyone who logs on to your site, even those with vision, hearing or other physical disabilities.
2)      Increases Potential Audience
Think about it. You wanted to create a website to reach more potential customers than you could by other traditional marketing methods. Why would you want to then limit your audience? An ADA compliant website helps you reach a broader portion of your target audience, hopefully adding more leads to your sales funnel.
3)      Good for Search Engine Optimization
An ADA compliant website is also a plus for SEO. Now that search engines, like Google, consider human intentions in their rankings, the use of Web Content Accessibility Guidelines can benefit a website's position on search engine results pages.
4)      Lawsuit Protection
In the last two years, many organizations, such as universities and corporations, were hit with hefty lawsuits, because they did not have an ADA compliant website. Organizations, like Hofstra University, were challenged for violating the ADA, simply because their website was not accessible to all.
Unfortunately, older websites do not typically have accessible features built into the design. However, this can be fixed. Newly designed websites can be created following Web Content Accessibility Guidelines or older sites can be retrofitted with them. If you would like to learn more about whether your site complies with current ADA standards, contact us. We'd be happy to help.