If you are in the market for a new website, you might be wondering exactly how the web design process works. You probably have many questions, like "what is a wireframe" and "why is it a necessary part of a web development project?"
Our answers to these questions will give you a better understanding of how your new site is actually created.
What is a Wireframe?
A wireframe is a black and white blueprint that outlines how a website will be structured once it is completed. This mock-up includes:
Placement and size of page elements
Site features, like images, text and calls-to-action
Headers and footers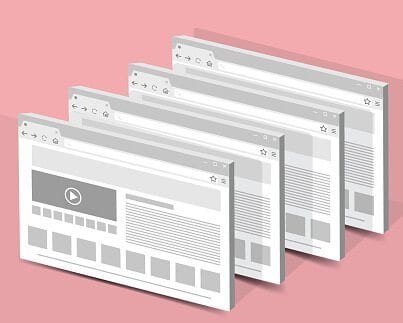 It is used in the planning phase of web design to illustrate how page elements will work together to form a cohesive website.
A wireframe doesn't not have:
How a Wireframes Improves Web Design

Everyone wants their website up and running quickly, but in reality web design is a process that has several important steps. Learning "what is a wireframe" and what it does will help take the mystery out of web development.
Professional digital marketing agencies use wireframes, because of these reasons:
1)      Visually Displays Site Architecture
After the sitemap is approved, a wireframe is created that will let everyone see a visual representation of the web development project for the first time. You will be able to see where different pieces of content will fit into the website as a whole. This tangible document helps ensure everyone is on the same page from the start.
2)      Clarifies Website Features
As you were envisioning your new website, you probably had ideas about certain features you just had to have. A wireframe can show you how each of those distinct features will fit into the bigger picture. For example, you can see in black and white how each content section will be displayed on a web page.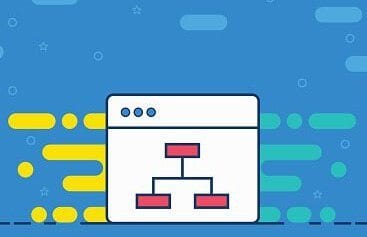 3)      Helps Enhance Usability
Wireframes will also help outline the usability of your new site. You will see the flow of your website and how each page connects to each other. It will show the directional path a visitor could take from home page to service page to blog and back again.
4)      Allows for Easy Updates
A wireframe review session will give you the opportunity to direct revisions of the web development process. Since much of the more technical work has yet to be completed, it is a good time to rethink elements like page structure or content layout.
5)      Saves Time on the Entire Project
While some people may be itching to see the finished product, the wireframes actually save time in the long-run. It is a great way to make sure everyone is onboard with the direction of the website, so that there is no need to backtrack at a later point. Once a web designer puts the real bells and whistles on your site, it is more difficult to make changes to design elements, like the navigation.
"What is a wireframe" is one of the most common questions clients ask in the web development process. The short answer is that it is like a blueprint for a house. It sets the foundation for a successful project.