With Halloween approaching, we get to see advertisers become their most creative selves and market their products to coincide with the holiday. Halloween is the perfect time for people to promote upcoming sales, events or products that are useful for the holiday. These are some of the best Halloween advertising campaigns that we've seen thus far.
4 Halloween Advertising Campaigns to Check Out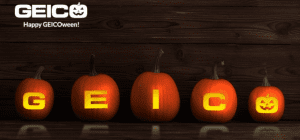 1.      Geico Attic Mannequins
Geico created their own horror clip by sending their iconic gecko into an attic with a new homeowner, only to discover a bunch of creepy looking mannequins that the previous occupants had left behind. The gecko opens a dancing ballerina that ironically is playing very creepy music while discovering these mannequins all sitting around a table. Geico is alluding that no matter what you find, Geico's homeowners' insurance will be there to help.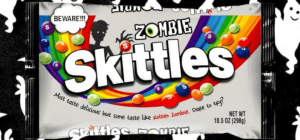 2.      Skittles Zombies
Skittles' advertising campaign appeals to people's emotions to see if they are brave enough to try their gross new flavor of candy. They switched up their flavors this year to match more of a Halloween theme with flavors, such as Boogeyman Blackberry and Mummified Melon. However, they also threw in a disgusting flavor that only the bravest of people will be able to endure. Skittles tactic of preying on consumers' fascination with fear makes people want to try these new disgusting flavors.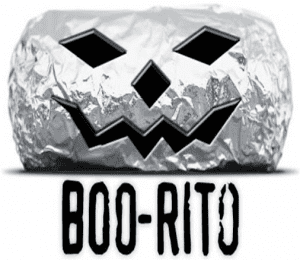 3.      Chipotle "boorito"
For the past couple of years, including this one, Chipotle has been using Halloween advertising tactics with their "boorito". If you show up to a Chipotle chain on Halloween, between the hours 3 p.m. and their closing, you can order a burrito salad, bowl or tacos for just $4. The only catch, you must show up in a Halloween costume. This advertising draws people into the restaurant, especially to try their new meat that they just released in early October.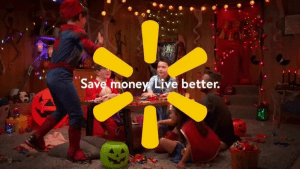 4.      Walmart "The Halloween Exchange"
Once Halloween rolls around, Americans buy nearly 600 pounds of candy. This year Walmart released a commercial about what kids do once they've finished trick or treating and return home. It shows them sitting around a table, still dressed in costumes, trading pieces of candy. Walmart is advertising that they have the best prices and the best candy that kids won't want to trade off once they get home.
Halloween is the perfect holiday for businesses to have a little fun and add a new spin to the usual advertisements. It's the perfect time to appeal to consumers emotions and intrigue them through fear. Every year advertisers get to try and top the year before with outrageous and even scary Halloween advertising campaigns, which can help them to stand out.