It's fair to say that marketing methods have made some fundamental shifts in recent years. One of those shifts has seen businesses focusing more of their efforts on building relationships and engagement and less on paid ad placement and production. However, that doesn't mean everyone should forget about the success advertising can bring. If anything, new technology and marketing insights provide advertisers with a more targeted audience than before. A great Long Island advertising agency will incorporate both old school advertising strategies and new marketing intelligence. As we learned from the seven seasons of AMC's "Mad Men," Don Draper and his team came up with slogans, print ads and television ads for big-time companies in 1960s New York. Now imagine those "Mad Men" in 2015 selling and advertising on the Internet. That's the new age of advertising.
Finding a Long Island Advertising Agency
An Agency with a Large Appetite
At Fat Guy Media, great tasting food is not the only thing we indulge in. We are experts at marketing and advertising online. As the potential of internet marketing and advertising expands, so too does our appetite to understand how to make public advertisements more successful by using the Internet.
Social Media Advertising
With the rising prominence of social media, sites like Facebook and Twitter serve as prime advertising real estate. A successful Long Island advertising agency recognizes the importance of efficiently incorporating social media into a company's marketing and advertising scheme.  Social media platforms provide a way by which companies can reach target audiences that would likely be interested in their product or service. Businesses and customers can have streamlined interactions through social media, making it a great way for companies to combine effective components of marketing and advertising by incorporating calls-to-action into their advertisements.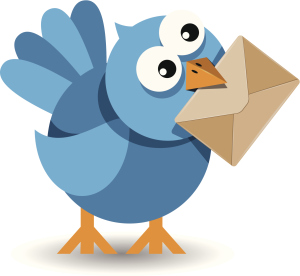 Google Advertising
A pay-per-click (PPC) ad on search engines like Google will display an advertisement for your business in their search results and charge you based on how many clicks it receives. PPC provides the highest spot in the search engine results to the highest bidder, but there are plenty of ways to optimize your PPC ads for less money. In particular, using specific long-tail keywords will help to make the most out of your PPC advertising campaign. Effectively incorporating PPC into your marketing and advertising strategy is a great way to bring about attention from potential leads.
Search Advertising
Search advertising will allow you to create a list of keywords and select from different matching options to help control exactly which searches on Google will display your ad. Broad matching will display your ad when users search for close variations of your keywords, or if their search terms contain your keyword terms in any order. There are also narrower matching options, like exact match, which will only display your ads when someone searches the exact keywords you specify. Negative matching will allow you to prevent your ad from showing to people searching for certain terms. The position of your ad on the results page is determined by its Ad Rank, a score based on your bid, expected clickthrough rate, landing page experience and the expected impact of extensions.

Display Advertising
Display ads are non-text ads that use images, Flash and video. They are shown on desktop computers and mobile devices alike. Display advertising lets you advertise on the Google Display Network, which reaches a whopping 90% of Internet users worldwide and includes websites like YouTube, the New York Times and weather.com. With display advertising, you can choose specific sites that you think are best suited for your ads. You can also use contextual targeting, which will find the best places for your ad across the Google Display Network based on your keywords.
Video Advertising
Using Google AdWords to create video ads will allow for you to display video ads on YouTube and other websites across the Google Display Network. TrueView video format will give you the option to advertise in-stream, which displays your ad before a video begins, or in-display, which lists your ad next to a video on YouTube or the Google Display Network. TrueView ads will charge you only when a viewer actually watches your video ad, which is known as cost-per-view (CPV). Google AdWords for video will also allow you to choose between cost-per-click (CPC) and cost-per-thousand impressions (CPM) billing for non-TrueView ads. An informed Long Island advertising agency knows that nearly everybody on the Internet is watching videos and therefore understands the potential of a strong video advertising campaign.

Shopping Advertising
Businesses that sell products may be interested in Google's Product Listing Ads (PLA), which appear in a box above or to the right of organic Google results and in Google Shopping. Product Listing Ads will show customers a picture of the item you're selling, its price and the name of your store. When a customer clicks the ad, they'll be directed to your website where they can buy the item being advertised. Of course, Google did not neglect to optimize PLA for mobile devices. Their mobile PLA unit allows for shoppers to conveniently swipe across their phone screen to view more products without actually leaving the search results page.
Bing Advertising
Bing Ads emphasizes the significance of mobile and local advertising. With the increasing rate of mobile phone usage, Bing estimates that by 2017, more searches will come from smartphones than from PCs or laptops. Placing your business on Bing Places for Business will make it easier for local customers to find you when they search Bing. In order to merge local and mobile ads into one big successful geo marketing scheme, Bing offers what they call ad solutions. Included in ad solutions are Location Extensions, which provide local searchers with your address, phone number and links to directions to your business as well as your company website. Call Extensions will display your phone number to customers on any device and provide you with specific tracking and analytics, making it easier to optimize your campaign. On smartphones, Bing searchers will have the option to click-to-call your phone number straight from the search results page, providing more leads for you. Sitelink Extensions not only provide direct links to specific pages on your website which makes things more convenient for customers, they also increase the size of your ad, which will likely draw more attention from users. The extensions offered by Bing are billed on a PPC basis. In order to monitor the performance of your ads, Bing also provides web analytics that allow you to track customers' paths after they click your ad and successfully optimize your campaign. For more information regarding a Long Island advertising agency that can meet your advertising needs, feel free to call us at 516-535-5353 or email us at sales@fatguymedia.com.