For many companies, the holiday season signals a boom in business. However, to really take advantage of the holiday buying spirit consider creating a shop advertising campaign to reel in even more customers.
What's the Deal with Shop Advertising?
Nowadays, most searches are done on mobile devices. Still, users are two times more likely to make purchases on desktop than they are on mobile. Purchases on Google provides a seamless method of checkout for shoppers so that they can buy directly from their mobile devices, which increases the conversion rates of retailers. With shop advertising, you can get your products listed on Google's search engine results pages (SERPs) in order to entice searchers to make a purchase on the spot.
Support Your Local Scene
When someone nearby searches for the products you offer, you can attract them to your store with local inventory ads. Like the name implies, these ads showcase your store's inventory. However, they also provide your store's hours and directions to get there in just the click of a button. If your company's information is readily available, people are more likely to pay your store a visit.
Remarketing Really Works
When you're thinking about making a purchase online, you likely research the prices and reviews of several different products and vendors before you go ahead and spend your money. Your customers are no different. Whether you like it or not, they're looking into your competition to see if they could squeeze a better deal out of them. When a customer visits your website and doesn't make a purchase, retargeting with Google AdWords can allow you to reconnect with them by showing them your ad all across the Google Display Network.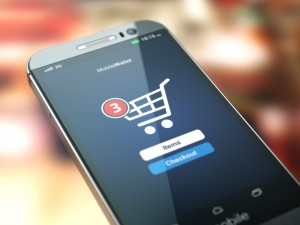 Be Merry with Merchant Promotions
A great way to increase web traffic and sales is to offer promotions. We know that plenty of businesses, both small and large, offer all sorts of promotions during the holidays. However, with shop advertising, you can make your promotions stand out from those of your competitors. Google Merchant Promotions allows you show off your promotion from a SERP on a pay-per-click basis. When a potential customer sees that they can save money by shopping at your business, they'll be much more likely to give your website a visit, and, if you have a strong Ecommerce process, make a purchase.
If you're looking to make the most of the holiday business boom, check out all of the awesome advertising assets offered by Google. If you want answers straight from a shop advertising expert, don't hesitate to email the Fat Guy Team at sales@fatguymedia.com or give us a call at 516-535-5353.