If the Fat Guy knows anything (besides online marketing and web design), we know a good meal when we see one. Whether it is chili dogs on opening day or roasted pig at the company anniversary party, it's easy to wet our appetite. Sometimes, we must confess, we hunt online for places to eat as we optimize websites. As a result of our years of professional research, we have put together our (un)official list of the best food blogs on the Internet today.
7 of the Best Food Blogs in New York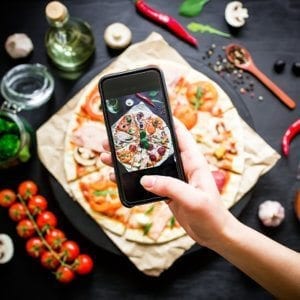 1)      Grub Street
New York Magazine's Grub Street is one of our favorite food blogs, because it keeps us up-to-date with all the culinary happenings in-and-around New York City. Whether they are informing us about Shake Shack creating an eel burger or the best snacks sold in cans and jars, Grub Street always manages to entertain as well.
2)      Edible Long Island
If you are looking for information about local cuisine, Edible Long Island is one of the best food blogs out there. They offer everything from recipes to the best places to dine on the Island, complete with pictures that are just mouth-watering.
Our favorite Edible Long Island posts lately is 43 No-Utensil Recipes for When You Just Wanna Eat With Your Hands.
3)      FoodBeast
The FoodBeast is our guilty pleasure. This tabloid-style food blog gives us plenty to talk about in the office. Just recently, we learned about the discovery of a fourth-type of chocolate, and we had the pleasure of watching Gordon Ramsay lose his mind after eating Denver's worst pizza.
4)      Eat Seeker New York City
Thrillist's Eat Seeker New York City is a great spot to find food-related news in the Big Apple. From Bushwick to Kingsbridge, this blog provides a round-up of everything you would ever need to know about local cuisine. We are grateful to Eat Seeker for letting us in on secrets like a pizzeria that serves ice cream calzones.
www.thrillist.com/eat/new-york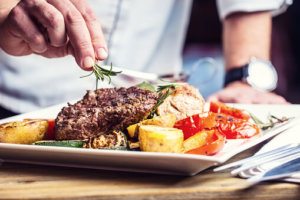 5)      What to Cook Today
In the afternoon, when we are daydreaming of dinner, we often cruise over to What to Cook Today for inspiration. This blog, which is focused on Southeast Asian and Asian Fusion recipes, offers step-by-step recipes that make cooking easy. It features also has how-to videos and a rich archive of past posts.
6)      Serious Eats
There's many reasons why Serious Eats is seriously one of the best food blogs on the internet. This website has educated us on a wide range of topics, from recipes to cooking techniques to essential kitchen items.
For example, did you know you could sharpen a knife on a mug? Neither did we.
Or, in this post, Serious Eats teaches something everybody needs to know: How to Make Tomato Sauce from Fresh Tomatoes.
7)      Eating NYC
Alexa Mahraban, a self-proclaimed "professional eater," founded the blog Eating NYC, which dishes out suggestions on where to eat now in New York. This blog keeps us in the know about happenings like the most anticipated fall restaurant openings or the spots for the perfect first dinner date.
Although Fat Guy Media is (mostly) focused on creating stunning websites, we are foodies at heart. Follow us on Instagram to participate in our eating adventures.