Contrary to what some may think, today's business blogs bear little resemblance to the original online diaries published in the late 1990s. Blogging has evolved into a common marketing strategy many companies use to increase brand recognition and ultimately, revenue. If you are thinking about starting a blog, there are a few things you should know first.
What is a Business Blog?
A business blog is a series of online articles that are published on a company's website for any visitor to read. Blog posts aim to attract potential customers with information about topics relevant to the company's products, services or industry. Blogging gives businesses the opportunity to engage directly with current and potential customers in an informal setting.
How Blogging Benefits your Business
Blogging is a cost-effective inbound marketing strategy, which can benefit your business in many ways, including:
Increased website traffic
Improved search engine ranking
Demonstrate authority in a subject area
Higher conversation rates

5 Tips and Tricks for Starting a Blog
1)      Set Goals
Many businesses make the mistake of starting a blog without a plan in mind. If you set attainable goals at the outset, it will put you on a path to success. Common goal you could set include the number of posts you will publish in a week or the amount of blog views you would like to receive each month. In addition, decide if your objective is to gain leads, build an email marketing list or become an industry expert.
2)      Create a Strategy
If you are serious about starting a blog, you must have a strategy. Your blog will need a direction that sets it apart from the competition. This could begin with a team brainstorming session.
When you meet, consider these essential questions:
What topics will the blog focus on?
What will be the optimal length for each post?
How often will you publish?
What will be the tone of the writing?
Will you optimize your blog to improve search rankings?
What type of calls-to-action buttons will you use?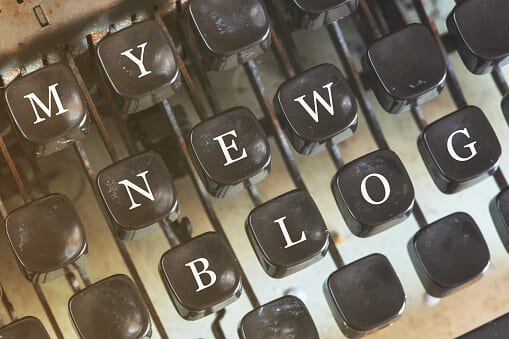 3)      Set it Up
Starting a blog can be simple once the does the following:
Register a unique domain name
Purchase web hosting
Sign up for a blogging platform, like WordPress or HubSpot
4)      Design your Blog
If one of your goal is to attract new audiences, you should focus on creating an eye-pleasing design. Modern blogging platforms allow you to create color schemes, change fonts and add visual elements, like photos and videos.
As you create your blog, make sure to keep it is consistent with your brand personality. It should fit perfectly into the design of your company's website.
5)      Publish Frequently and Consistently
The truth is that most businesses consider starting a blog but fewer of them actually follow through with their plan. Blogging is most effective when new content is published frequently and consistently. As you add more indexed pages to your website, blog readership and organic search engine rankings will increase.
Today, there is little reason not to include a blog on your website. In fact, 61 percent of online customers in the United States have made a purchase based on the recommendations from a blog. If you use these tips and tricks to start a blog today, your website could soon produce a steady stream of new leads for your sales team.