There's a lot more to professional blogging than meets the eye. Its success is dependent on careful planning. One of the first steps to creating a blog is brainstorming topics for editorial content calendars. To help you get your blog started, we are sharing five ideas we use every day to find things to blog about.
5 Ways to Find Things to Blog About
1)      Social Media Listening
Whether you have blogged before or not, you will benefit from learning what other people are saying about your topic. For example, searching relevant hashtags on Twitter will help you find out what news organizations and social media influencers are writing about.
You could then use this information to brainstorm blog ideas. For example, a discovery of Twitter posts about healthy salad choices could give you the idea to write a blog about healthy salad recipes.
2)      Holidays
One trick that will help you find things to blog about is to pay close attention to upcoming holidays. These special days can provide a great jumping off point for an article.
For example, a grill company might plan a blog about things you need for BBQ right around July 4, when many people are already interested in the subject.
In addition to the traditional legal holidays, there are literally hundreds of new pseudo-holidays, such as #NationalGrilledCheeseDay, which you might be able to use as well.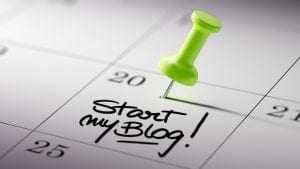 3)      Trending Topics
If you need content ideas quick, there's no better place to look than trending topics. Since these subjects are already fresh on the minds of your target audience, it's more likely your blog will be read, shared or commented on.
3 Ways to Find Trending Topics
Top Hashtags on Twitter
Type your topic into Google News
Input search terms into Google Trends
But, as you pick topics, make sure to keep it relevant to your industry.
4)      Steal Ideas from your Competitors
As you plan your blog, check out what others in your industry are doing. Read through their blogs, both new and old.
3 Things to Think About
What topics are they blogging about?
How are they relating these topics to their business?
How can you do it better?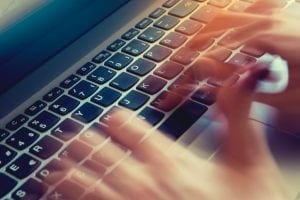 5)      HubSpot's Blog Ideas Generator
When all else fails, our friends at HubSpot have a handy blog topic tool we find helpful.
The webpage prompts you to fill in three nouns that relate to your topic. In return, it gives you a week's worth of relevant blog post titles in a few seconds.
For example, if a content writer for a professional cleaning company enters "cleaning," "house" and "environment," they would see results like these:
10 Quick Tips About Cleaning
The History of Cleaning
Although we know it can be a challenge to find things to blog about, you can always refer to this list to stoke your creative fires.