Dave Portnoy has become one of the biggest names in media. He started out as an outspoken sports media personality and has progressed to an online celebrity through his well-known pizza review series. While some of his content has received backlash in the past, nobody can argue the life-changing impact he's had on many small-business owners recently.
Portnoy was empathetic to the desperation of many restaurant owners who had to halt their business operations when indoor dining was shut down due to COVID-19 without any relief. He put his money where his mouth was and started the Barstool Fund.
What is the Barstool Fund?
An initial donation of half a million dollars was made by Dave Portnoy and Barstool Sports, and millions have been raised since. Their current plan is to choose a business that speaks to them and carry out monthly check-ins and payments until the pandemic is over. Portnoy wants to avoid giving a large check to a business to get them through the month, only to have them shut down a month later.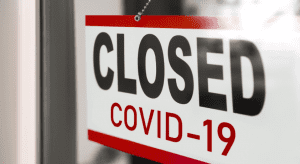 How to Be Considered
Though they started with just restaurants following the restriction on indoor dining in New York, the Barstool Fund has expanded their efforts to help local shops as well. Portnoy emphasized that to be considered, your payroll must be on. In other words, if you are a business owner struggling to make it through the pandemic and still making sure your employees are paid, you're qualified for consideration.
Any established small business that's losing their livelihood due to no fault of their own can submit an application on their site.
What Local Businesses Have Been Helped?
The very first business to be supported was Long Island's own Borrelli's in East Meadow. Mr. Borrelli had been struggling to keep his 30-year-old restaurant in business. Throughout all of the struggles brought on by the pandemic, Mr. Borrelli prioritized his employees at a cost to himself. They have been able to stay in business thanks to the Barstool Fund.
Impact on Long Island
This charity has supported 145 businesses to this date, and the number continues to rise. Among these grateful businesses are some that we know and love:
The All-Star (Riverhead, NY)
Looney Tunes Record Store (West Babylon, NY)
The Café (Long Beach, NY)
Holbrooks Backporch (Holbrook, NY)
Asarela Boutique (Freeport, NY)
Aquista Trattoria (Fresh Meadows, NY)
Colony French Cleaners (West Islip, NY)
Bayview Tavern (Seaford, NY)
Borrelli's (East Meadow, NY)
One by one, Portnoy is making sure these businesses have everything they need to make it through the pandemic. He repeatedly expresses regret that the fund cannot help every business that's struggling due to COVID-19 restrictions.
How to Help
Support the businesses in your community as much as you can whether it be through donations, buying gift cards for future use, or giving them your business over larger corporations. You can make donations to the Barstool Fund as a whole, or to a specific business by purchasing apparel online, in which 100% of the profits are donated.
Looking to the Future
The success of this fund is due to Portnoy using his platform in a positive way. As a business owner, you can similarly use media to your advantage to gain recognition and connect to your community. In the virtual world we are living in, it's crucial to have an online presence and offer features such as take-out, delivery, and gift cards.
If you're a small business that is looking for help adapting to a virtual world, Fat Guy Media can help!
Photo by: https://www.wpri.com/business-news/barstool-fund-raises-over-18m-for-small-businesses-donations-quickly-growing/