Branding refers to the essence of your business, including its industry, products or services, company culture, logo—anything that identifies your company. One of the best ways to tell your brand's story is through related keywords. But how do you develop a keyword strategy that stays true to your brand, while at the same time generates brand awareness?
Researching and Developing a Keyword Strategy
Before a strategy is developed, keywords must be researched. With the right research tool, you can focus on finding keywords that pertain to your brand. After you've built a list of keywords for which you'd like your website to rank, it's time to put your strategy into action.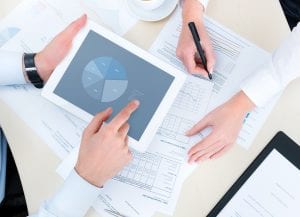 Using Keywords to Strengthen Branding
Social Initiatives
In terms of developing a keyword strategy, social media is a two-way street, which means you can use it to both learn from and inform your audience.
Monitoring social media to understand which keywords your audience is using can fuel future ideas for both long-form content and social posts. By listening to what people are saying about your industry, you can better tailor your keywords to create content that is valuable to your audience.
When it comes to branding your business as an established, authoritative source, there may be no better tool than social media. Not only creating content based on your keywords, but actually including them in your posts can benefit your brand in a few ways:
Search engines will likely begin valuing social signals in the future. This means your SEO can potentially see a huge boost if you optimize your social posts with relevant keywords.
People begin to associate your brand with your keywords if they consistently see them on social media.
Email Subject Lines
Email marketing is a tricky beast to tame since average click-through rates for most industries are only between two and four percent. However, even if just a small portion of your email marketing list converts, the rest are still exposed to your messages. And, by incorporating keywords in your subject lines, once again, your brand becomes linked with them.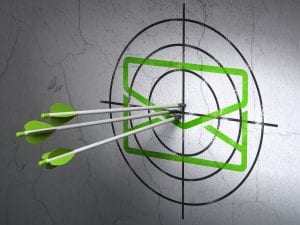 Offline Opportunities
Implementing your keyword strategy in offline promotional mediums, such as brochures and print advertisements, may not provide you with trackable analytics, but it can help secure your brand's identity.
Using your keywords to provide a simple explanation of what your company does, such as in concise billboard ad copy, again works to associate them with your brand.
How It All Ties In
When keywords are being discussed, most people think of SEO, and rightfully so. They're what someone must type into a search engine to find your business, after all.
An on-brand keyword strategy, as demonstrated above, creates an awareness surrounding your keywords. This way, when someone who's familiar with your brand searches your keywords, you will stand out from your competitors.