How I Met Your…Buyer Personas? A HIMYM Spin on Content Marketing
One of the most important steps in modern marketing is constructing buyer personas — fictional characters that represent your ideal customers. It's likely that your product or service would be useful to a wide variety of clientele, so it's important to cater your strategies to target these different types of people very specifically. After collecting demographic data and observing your audience's online activity, you can craft stories about specific character's lives–what drives them, what they're interested in, and what they're afraid of, which will help you approach them as consumers. Your buyer personas shouldn't always be sunshine and rainbows—while they're fictional characters, they are based on real life data, and they serve to prepare you for what you're up against in the real world. Not all customers are going to see your product/service and say, "Sign me up!" immediately—if they did, marketing wouldn't be the industry it is! Your buyer personas should illustrate the challenges and obstacles that will realistically come between your brand and your audience, so that you're able to proactively overcome them to convert sales. Suppose your company was pushing this new dating app—we'll call it Direct. Your target audience is those who are unlucky in love, who are really looking to get right to the point when it comes to who they're dating. Maybe they're people who try too hard to find someone, so they pretend to be interested in things in an attempt to attract partners, only to ultimately be let down. Maybe they're frustrated because their goals and aspirations haven't matched anyone they've dated before, but those aren't the kinds of questions you can ask on the first date. Maybe they're people who don't really know what they want, but it's clear they're searching for something and need help finding some direction. Ultimately, all of these people want the same thing, but they want it for different reasons, and there are different ways to get them there. That's why you need multiple buyer personas, so you know how to deliver your marketing efforts. Direct's solution is to offer the most personal, intimate, questionnaire ever presented by a dating app. It gets down to the absolute core, giving users the opportunity to answer hyper-specific questions not only about their interests, but about their values and aspirations. They can also indicate things that are absolute deal-breakers, which would exclude certain people from their search pool entirely. To get a really good understanding of buyer persona construction, let's take a look at three of America's favorite NYC singles to see how to get the job done: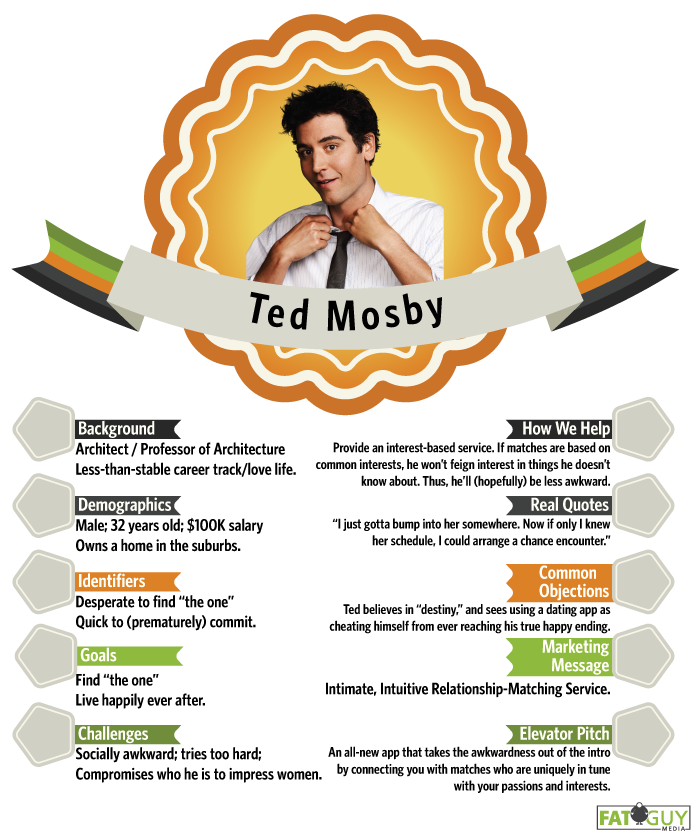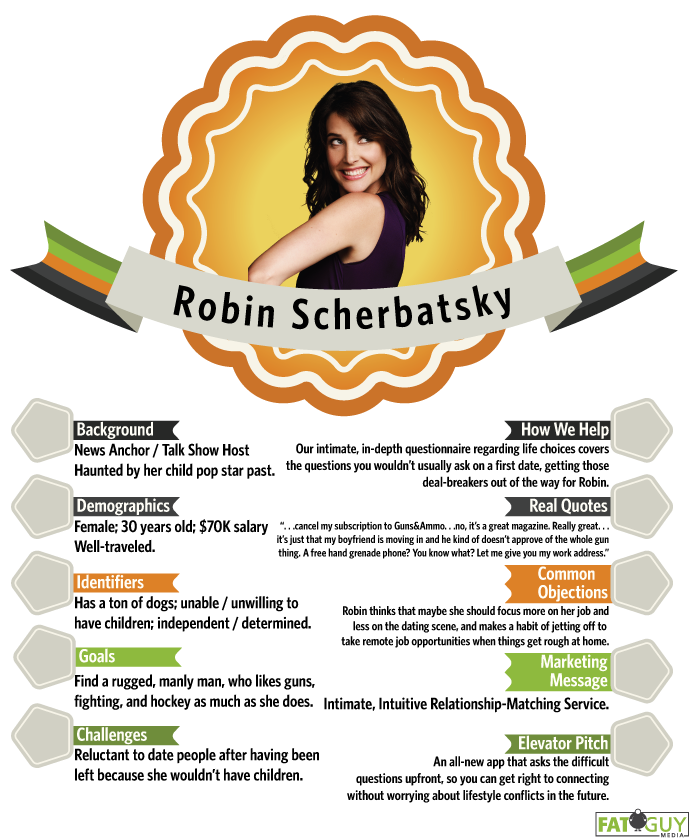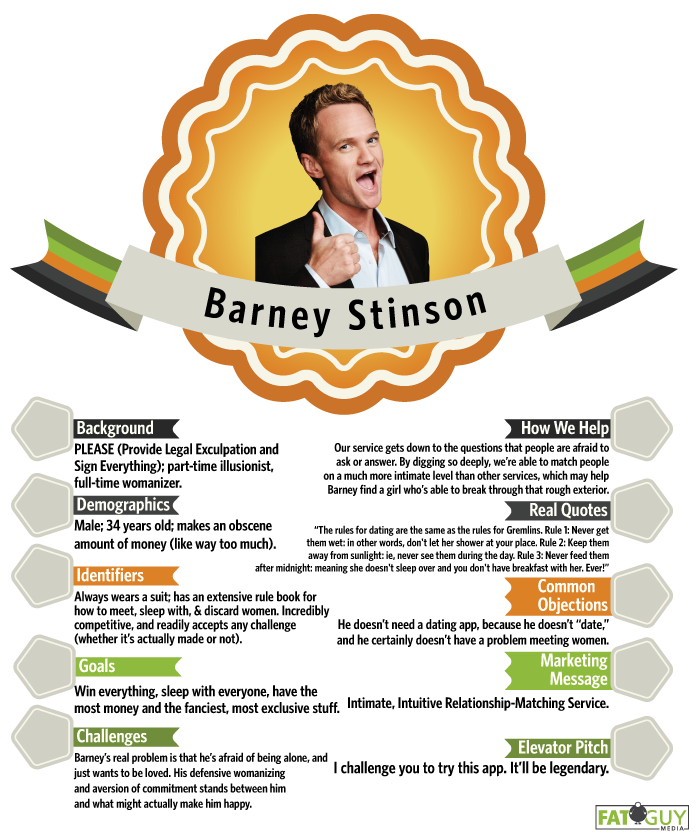 Think these three will find some luck in love? Something tells me they'll all be alright in the end.