In the battle to climb search engine results pages, some websites fight dirty. But, quick and cheap strategies, like black hat SEO tips and tricks, don't pay off in the long run. Learn what to avoid when creating a content marketing strategy.
Counterproductive SEO Tips and Tricks
1)      Keyword Stuffing
According to Google, keyword stuffing is "the practice of loading a webpage with keywords or numbers in an attempt to manipulate a site's ranking in Google search results. Often these keywords appear in a list or group, or out of context (not as natural prose). Filling pages with keywords or numbers results in a negative user experience, and can harm your site's ranking."
Google instructs website developers to instead focus their efforts on creating useful, information-rich content, which incorporates keywords appropriately and in context.
Industry recommendations suggest including the keyword just three times in the body of the blog, once in the headline and once more in a sub headline. Other effective SEO tips and tricks include using related keywords and focusing on producing quality content.
Using unrelated keywords to attract web searchers is another counterproductive practice. Even if you are able to attract a reader with an unrelated keyword, a conversion will be unlikely, because that person searched for information about an entirely different topic.
2)      Copied Content
Search engines, which work to provide web searchers with the most useful, informative content, frown on plagiarism.
Whether websites cut and paste copy from their own site or from a competitor's, publishing duplicate content can do more harm than good. Not to mention that plagiarism can result in a lawsuit, search engines penalize sites that copy content verbatim.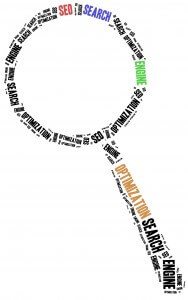 Article spinning or content scraping is a newer, hi-tech version of plagiarism. With the help of special computer software, articles are rephrased and republished as new or unique content. This type of automated content is considered a black hat SEO practice.
3)      Link Schemes
Link building is an essential part of SEO, but there is a wrong way and a right way to do it. When ranking websites, Google examines the quality of inbound links not just the quantity.
Purchasing links is a common black hat SEO trick that can quickly decrease your site's SERP ranking.
Google rewards natural inbound links that are relevant to the content. Purchased links that lack context can have a negative impact on SEO.
Hidden text, which is usually the same color as the background, can only be seen by search engines. This text is frequently stuffed keywords at the bottom of the page that aim to boost SEO. The effect is quite the opposite.
While these black hat strategies hurt website's SERP rankings, white hat SEO tips and tricks are a proven method to attract, convert, close and delight web visitors.