For a while now, HubSpot has been Fat Guy Media's marketing software of choice. In fact, we're a HubSpot Gold Agency, so we've got a bit of clout within the Partner Program. That means we have more than a little experience using this awesome marketing system, so we know the difference between the full version of HubSpot and HubSpot Leadin.
HubSpot Leadin: a Brief Rundown
HubSpot Leadin is a piece of software that provides marketers with the basic tools they need to keep track of leads. Understanding exactly who is visiting your website is one of the most mindboggling problems of pinning down your target audience. Leadin provides a solution to that problem.
Leadin gives marketers the ability to answer two questions that are vital for developing successful content marketing campaigns:
Who is visiting my website?
What exact content are they viewing before and after they become leads?

4 Reasons to Try Leadin
It's Free
HubSpot Leadin is totally free. So if you have a small (or even nonexistent) marketing budget, it's arguably the best way to gain some vital information about who's visiting your website.
You Have a Small Contact List
The full version of HubSpot charges based on the number of contacts you have, but again, Leadin is free. You can use Leadin to build up a solid contact database, and then decide if you'd like to employ the rest of the wonderful tools HubSpot offers.
No Coding Required
You don't have to be a design guru to make the most out of Leadin. It creates information-collecting forms either by generating a copy-and-paste-able tracking code or installing a WordPress plugin. It also scrapes forms that already exist on your website, so you don't even have to build new ones.
Take a Taste of Inbound
For businesses who market themselves traditionally, the jump to inbound marketing can be nerve-wracking. There are countless bloggers out there who swear by the success of inbound marketing, but just reading their posts may not have convinced you. Using Leadin gives you a real, risk-free look at the power of inbound.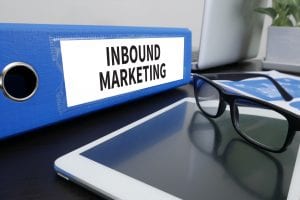 HubSpot vs. Leadin
There are several different HubSpot packages that you could use, but we'll stick to HubSpot Basic. With HubSpot basic, the following tools are at your service:
With HubSpot's blog tool, you can write, schedule and publish blog posts to your website. It also has a built-in SEO section, so you can make sure each post is optimized.
Social media. The social media feature lets you schedule posts to Facebook, Twitter, Google+ and LinkedIn. There's also a monitoring feature that allows you to tune into and interact with Twitter streams you've created.
SEO. The SEO tool gives you insightful analytics on the keywords you choose.
Calls-to-action and landing pages. This section is ideal for gathering leads. It lets you choose from premade landing page and CTA templates, or design and upload your own.
Email marketing. HubSpot's email marketing tool is a great way to test and schedule emails, segment contact lists and understand key analytics about your messages.
How to Choose the Right Marketing Software for your Business
So now you know more or less what you get with HubSpot Basic and HubSpot Leadin, but the question remains: which one should you use? Of course, the choice is yours. But, if you're a small business who still has doubts about making the jump to inbound marketing, Leadin is your best bet.