It has been said that guerrilla marketing is far more impressionable on consumers and has the ability to create major buzz towards the products or services you are promoting. This is because most guerrilla marketing campaigns are aimed towards consumers in a more personal and notable way. With just a little bit of creativity, small businesses and big businesses alike can have a very successful marketing campaign.
What is Guerrilla Marketing?
So, what is guerrilla marketing? It is a low costing, unconventional marketing strategy that can yield maximum results. The term was first coined back in 1984 by Jay Conrad after Guerrilla Warfare. The reason behind the inspiration for this name is that both guerrilla marketing and guerrilla warfare are similar. They both employ tactics, such as sabotage, ambushes or a hint of surprise to achieve their goals. Guerrilla marketing is an unusual marketing strategy that requires high energy and imagination to use and create.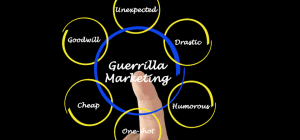 3 Benefits
1. Low budget
Guerrilla marketing tactics rely mostly on unconventional forms of marketing and a person's creativity, making it great for businesses with minimal budgets due to its low cost.
2. Opportunity to Go Viral
In our current world where most people have smart phones and social media and love to document things for everyone to see, a good guerrilla marketing campaign will stir up buzz that can go viral and cause people to talk about your business.
3. Memorable
By eliciting strong emotions in consumers, it will cause people to remember your products or services. This will be beneficial for the future.
2 Examples of Guerrilla Marketing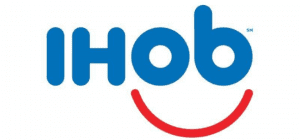 1. IHOP Becomes IHOB
In 2018, the pancake chain known as IHOP, International House of Pancakes, made a huge announcement saying they were changing their name to IHOB, standing for International House of Burgers. They also changed their menus to be more lunch focused rather than breakfast focused. Less than a month later, the chain announced that it was all just a joke in order to promote their burgers, and the company was actually keeping the name IHOP. However, they achieved what they wanted, and had people talking about them.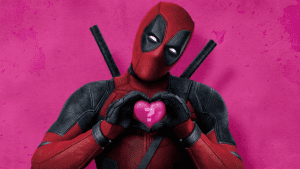 2. "Deadpool" Tinder Profile
In order to promote the movie "Deadpool", coming out only two days before Valentine's Day, 20th Century Fox made Deadpool, the main character, his own dating profile and posted it on Tinder. They allowed you to send the profile to your friends, and it gave the movie free advertising.
With just a little bit of creativity and ingenuity anyone can produce a very successful guerrilla marketing campaign. This budget friendly approach is great for any business, no matter the size.