Committing resources to marketing is just the first step on the path to a more profitable business. In planning a marketing budget, your business builds a road map, which establishes goals, strategies and tactics proven to increase visitors, leads and customers.
Plan for Success With a Marketing Budget
With options like social media, blogs and search engine optimization (SEO), no two marketing budgets are the same. They may focus on improving branding, lead generation or sales. They vary in size, scope or price.  But what they all have in common is that they can provide a healthy return on investment.
Determine How Much You Want to Spend
Before starting to plot out different inbound marketing options, think long and hard about the size and length of your investment. Since each piece of the marketing puzzle has different costs, think about what types of inbound marketing are more of a priority to your business. To prevent cost overruns, it pays to set a budget ceiling in advance.
Establish a Target Audience
In a marketing plan, the lack of a specific target audience is a recipe for failure. A target audience is also necessary in developing a marketing budget. If you have an idea of your target audience, it's easier to determine the types and costs of inbound marketing.
One way to assess your target audience is through the use of buyer personas, which are fictional representations of your ideal potential customers. A sports team with a large social media following will have different budgetary priorities than an accounting firm who focuses on developing leads via blogs.
Develop Campaign Goals (visitors, leads, customers)
Setting marketing campaign goals is an essential part of the budgetary process. If at this stage you establish what your business would like to achieve, it will guide your creation of a marketing budget. How many new customers, leads and visitors do you hope to gain through inbound marketing? Use this simple formula to quantify your goals: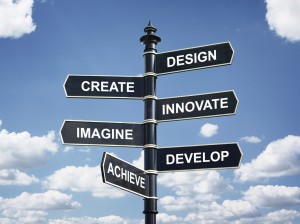 Increase _____ by _____ (starting at this amount _____ and go to this amount _____) by this date _____.
For example: Increase visitors by 15% (starting at 100 and going to 115) by Dec 31.
Map Strategies
While creating a marketing budget, it's essential to strategize and prioritize. Decide if your campaigns will focus on social media marketing, blogging, pay-per-click (PPC) or something else? Each one has a different cost, timeline and effect.
Planning your marketing strategy early will help you get the most for your dollar.
Project Tactics
While creating a marketing budget, start thinking about the tactics of your campaign because this will influence your overall cost. If you plan to target competitive keywords on PPC, you'll need to adjust your budget accordingly. The timeline for your campaign is another factor that can drive your overall cost up or down.
Measure Success (track ROI)
If you're investing in marketing, you are likely looking for a return on your investment. At this early stage, set a target of visitors, leads or customers you'd hope to reach by the end of the campaign. Then, you can determine if you've received the return on investment you were looking for.
Pricing
Fat Guy Media helps all types of businesses achieve their marketing goals. With variable "calorie plans" and a la carte pricing available, Fat Guy Media provides full-service inbound marketing solutions to the New York metro area.
Contact us today at 516-535-5353 or sales@fatguymedia.com to learn more!