Real business promotion is never done on a hunch. Instead, digital marketing agencies mine data to inform decisions throughout the process. From content management systems to social platforms, there are a wealth of data options available, like Google's new Rising Retail Categories, which can help you create marketing campaigns like a pro.
What is the Rising Retail Categories Tool?
Google recently launched the Rising Retail Categories tool within its Google Trends platform in response to marketplace changes during the COVID-19 pandemic. The search engine giant expressed that its retail and manufacturing partners were "hungry for more insights on how consumer interests are changing, given fluctuations in consumer demand."
For the first time, Google's Rising Retail Categories provides data on trending product-related categories in Google Search, including information on location and the associated search terms.
"We see these changes reflected in how people are searching on Google. Last month, there were spikes in search interest for household supplies and jigsaw puzzles as people spent more time at home. This month we've seen surging interest for sewing machines and baking materials in the U.S., and tetherball sets and chalk in the United Kingdom and Australia," Google wrote on their Think blog. "Businesses are using a variety of resources to understand changing consumer interests—including Google Trends, social listening, surveys, and their own data—in order to help make decisions on the fly. But if they don't know what to look for, there isn't an easy way to understand which product categories are gaining in popularity and might pose an opportunity."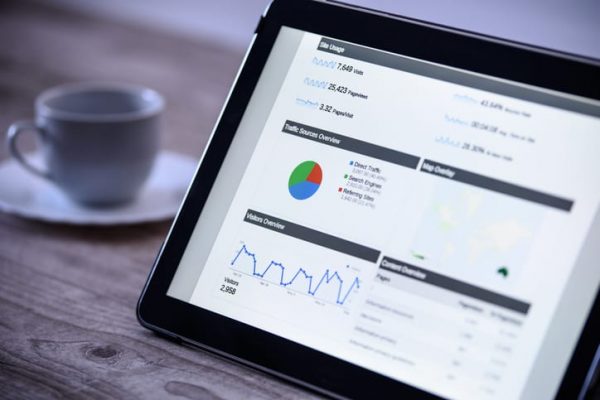 How to use Rising Retail Categories to Your Benefit
For retail companies, real-time consumer data is crucial to creating more relevant and impactful digital marketing campaigns. Free tools, like Rising Retail Categories and others, can provide a quick snapshot of what's on the minds of potential customers right now. This added bit of context can help to boost results in everything from social media marketing to email marketing to blogging.
Content Creation
Real-time search data can be used to find content topics that are currently trending in targeted locations.
Content Promotion
What you learn in Rising Retail Categories could also be used to help decide which product campaign might be more profitable.
Product Ideas
Analyzing the available data could even be used to influence business decisions, like future product lines.
Data Helps with Keeping Up with Changing Times
As we've all experienced lately, the business world is constantly changing and evolving. Now more than ever before, staying current is a big part of staying ahead of the competition. Free tools, like Rising Retail Categories, can give you an edge, but, if you really want to grow your business, contact the pros at Fat Guy Media.