In the realm of inbound marketing, sales management is not a game for the weak. When competition is fierce and leads are limited, it's important that sales teams are ambitious, yet remain disciplined as they try to convert leads into paying customers. In order to drive revenue to the fullest extent, check out these tips for sales success.
Overcome the Inner-Company Conflict with Smarketing
When things don't go smoothly, it's easy to place the blame on someone else. A conflict between struggling marketing and sales teams likely goes as follows: the marketing team says, "The sales team isn't selling well enough to the leads we're generating!" while the sales team says, "The marketing team isn't generating enough quality leads!"
In fact, our partners at HubSpot determined that 87 percent of the terms sales and marketing teams use to define each other are negative. They also coined the term "smarketing," which is a clever way to describe the alignment of your sales and marketing teams. From defining mutual goals to establishing service level agreements, getting marketing and sales teams on the same page can eliminate pointless bickering and increase revenue.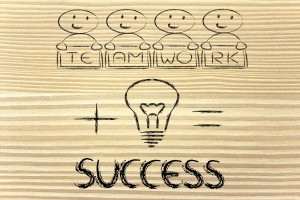 Use Sales Management Software
Anyone who's familiar with inbound marketing knows that content is king—especially salespeople. A whopping 83 percent of companies cite high quality content as a major key to winning new customers. However, for 65 percent of salespeople, finding the right content in a timely fashion is a challenge. Fortunately, we live in an age where technology is rapidly improving. Sales management software streamlines the process of finding content that leads will appreciate.
The right kind of software also helps track key performance indicators and other data for analysis. The more convenient data analysis is, the easier it is to put an improvement plan in place, if necessary.
Give Credit Where Credit is Due
Don't let an air of negativity cloud your sales department. Focusing too much on failure is a morale killer. Instead, congratulate members of the sales team when they succeed.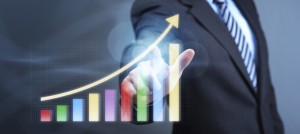 Orient Sales Around "We" not "Me"
Gone are the days of sales pitches that are entirely scripted. Here are the days of open, honest communication. Of course, it's important to know what you're going to say before a sales pitch and not just take a shot in the dark. But remember, salespeople are problem solvers for prospects who come to a business with specific needs. Instead of immediately trying to make a sale within the first 30 seconds of meeting them, nurture a relationship with each prospect. Keep in touch with them and do your best to help them understand how your company can solve their problem.
All About Action
While it's important to do research, analyze sales metrics and implement strategies, the bottom line is that a sales team is meant to generate revenue. Spending too much time on internal sales theories and not enough time out in the field hurts that bottom line.
Patience is Key
The introduction of smarketing or sales analytics may be new for your business. If that's the case, be patient. Like anything else, success in sales management doesn't happen overnight. It may take a little trial and error, but putting these tips into action can help your business generate more income.