As the Internet's popularity booms, a website has become an integral part of a brand's overall marketing strategy. Today websites influence 97 percent of purchasing decisions. To take advantage of this big opportunity for digital marketing, it's important to choose the right web design company on Long Island. Fat Guy Media has the skills and the experience to create an attractive, unique website that is true to a business' character. Fat Guy Media's web design department specializes in creating business websites that have eye-catching design, easy navigation, search engine optimization and responsive web design. All of Fat Guy Media's websites are enabled for inbound marketing to increase traffic, leads and customers to any business.
Fat Guy Media, The web design company on Long Island
Fat Guy Media's creative team works together to build a website that benefits both a company and its target audience. The web design company on Long Island, Fat Guy builds eye-catching websites with pages upon pages of fresh content that helps attract more visitors. "From initial concepts to final design, Fat Guy Media created a strategy tailor-made for our company," said Manny DeFreitas, a partner at DeFreitas & Minsky LLP. "We contacted them because we knew we had a problem that needed solving: we were spending too much time and money on certain tasks. Fat Guy Media's solution was a website that not only looks great, but serves as a portal that our clients can access to view and download important tax documents."
Elements of Fat Guy style
The importance of web design today cannot be understated. Fat Guy Media's tested formula contains all of these important elements.
Eye-catching design
Customizable web design platforms
Sharp color schemes
Crisp imagery
Easy navigation
Prominently-placed links
Well-organized
Simple searching
Search engine optimized
Responsive web design
Inbound Marketing enabled
Social media ready
Landing pages and more
The Fat Guy difference: before and after
Always unique to every client, Fat Guy's redesigns are sleek, modern and tailored to the character of an organization. A hands-on graphic design team can breathe life into a company's Internet portal. An ugly, clunky website is transformed into a vibrant, virtual hub for information. For proof, see these before and after examples of Fat Guy redesigns.
Before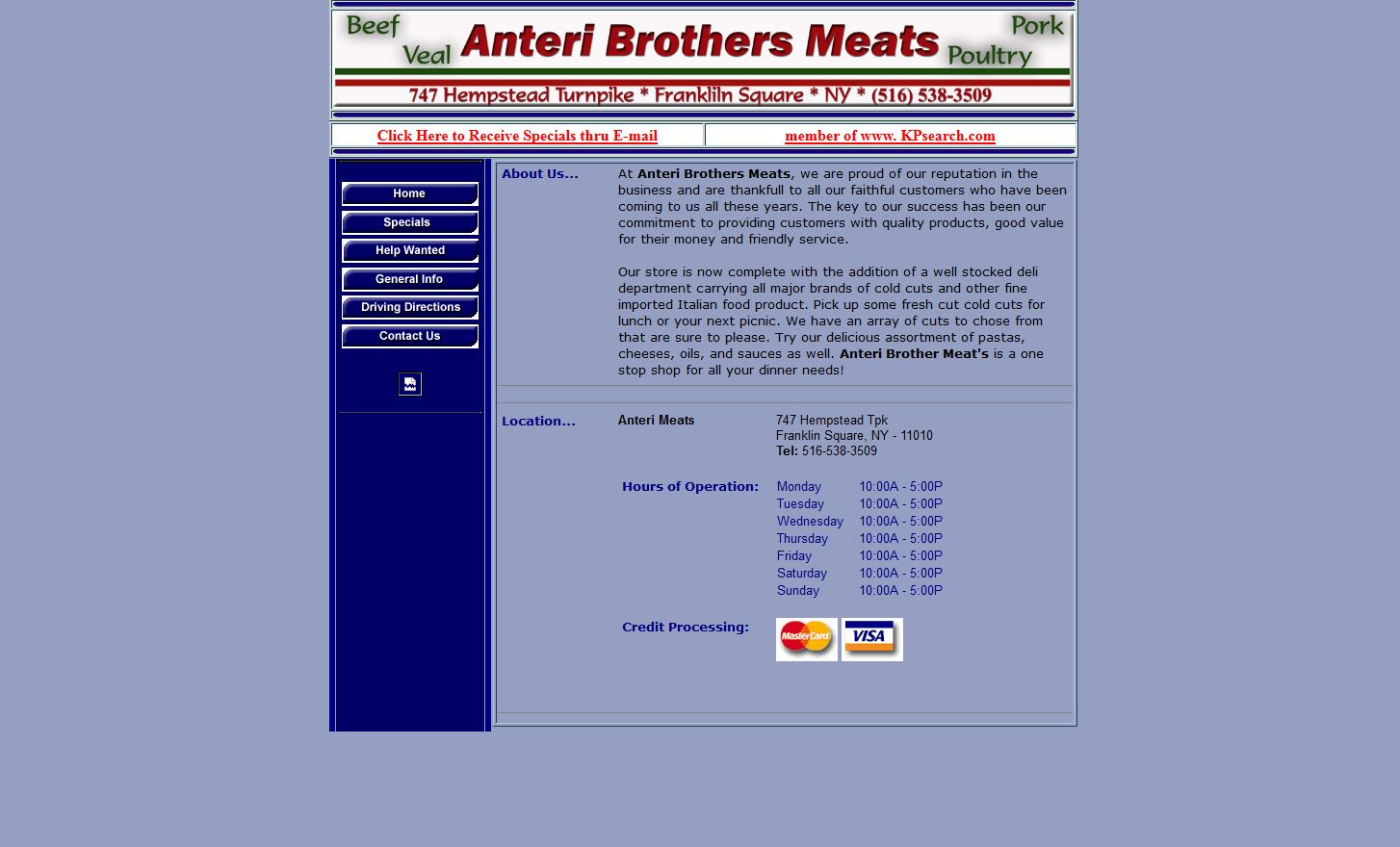 After

Sunrise Outdoor Advertising, Inc.
 Before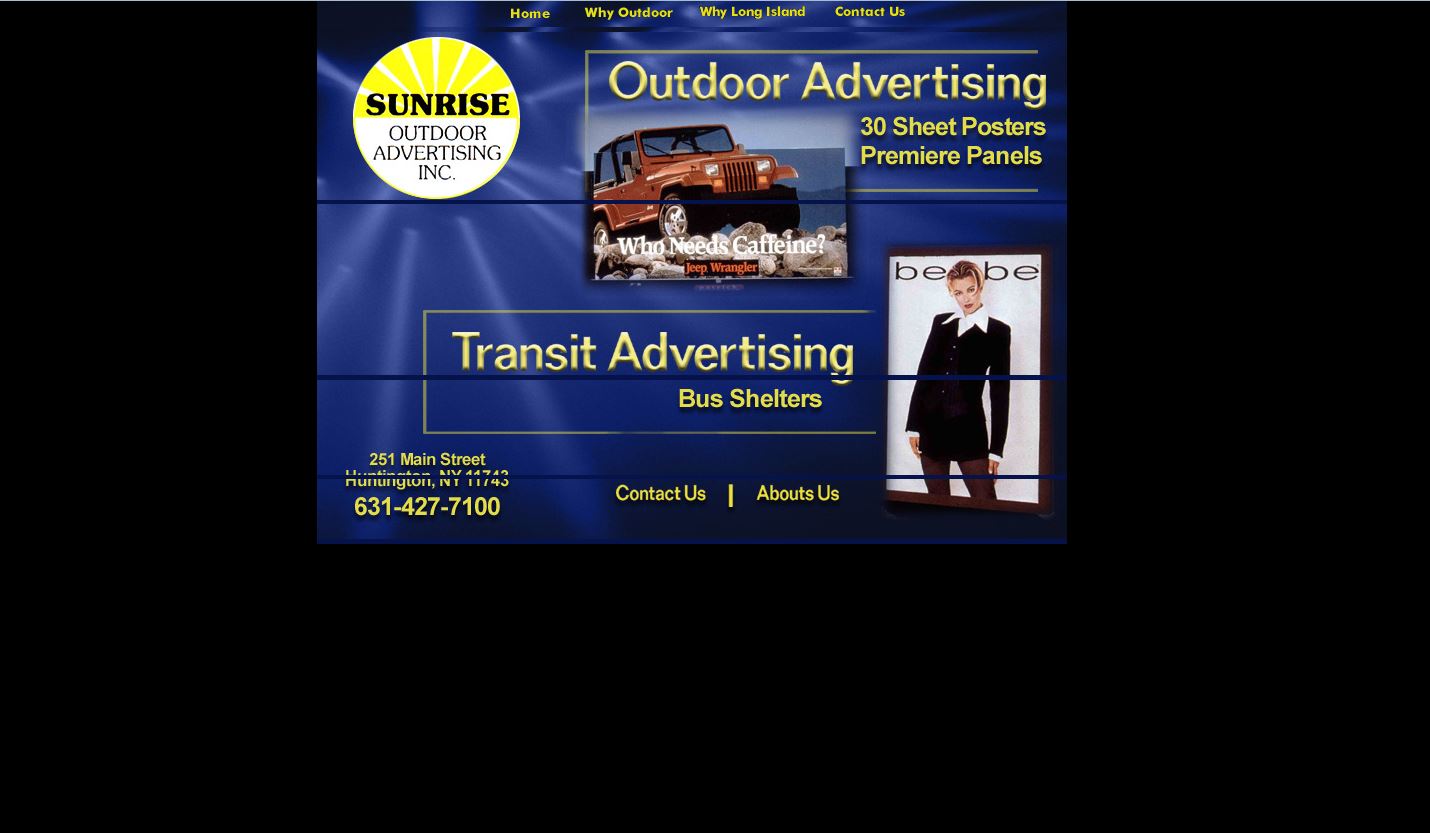 After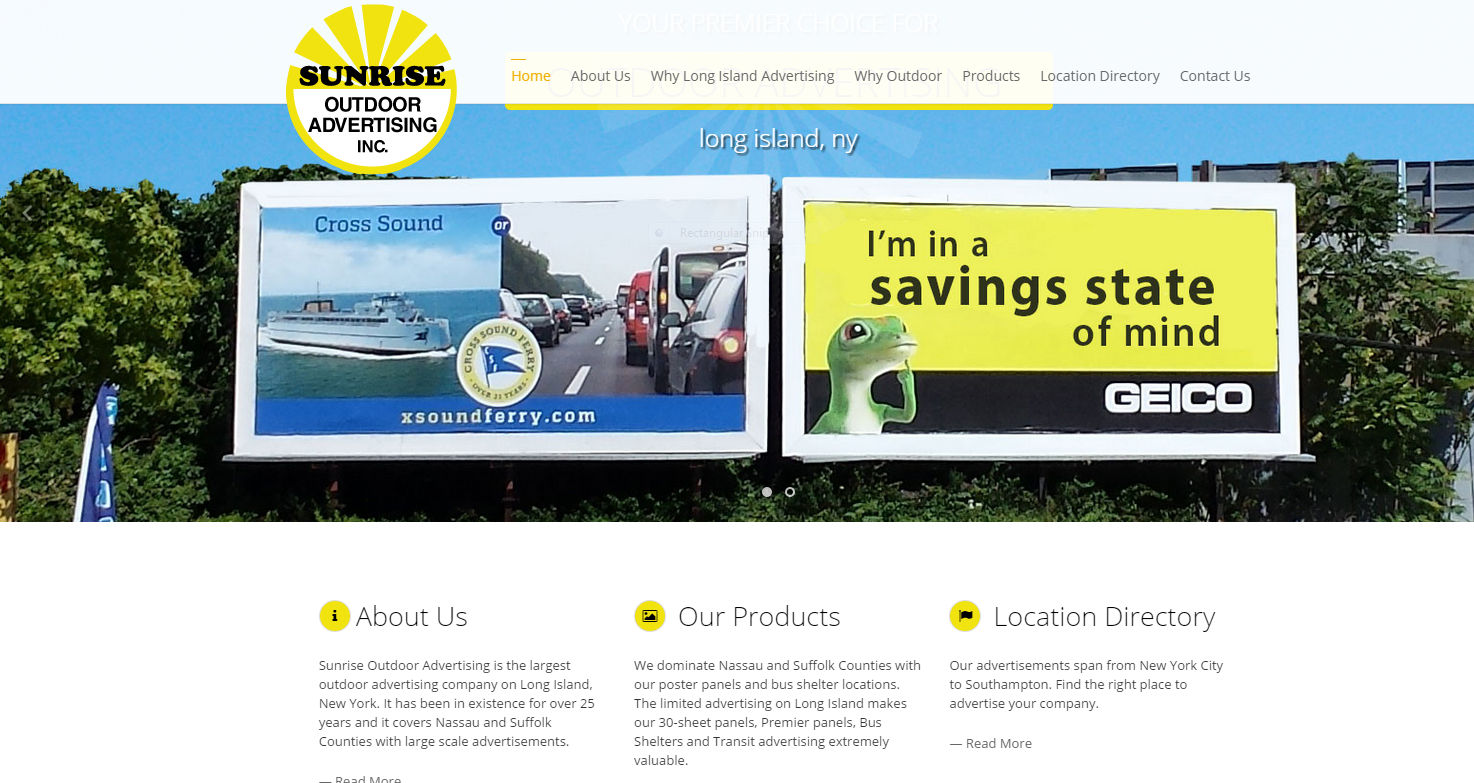 We're sure you have all seen websites like our two before examples. Your company may even be struggling with a dated or poorly designed website. Not every web design company on Long Island has the same combination of experience and expertise. If you are considering a new website or a redesign, Fat Guy Media is ready, willing and able to meet your needs and exceed your expectations. Request a free Fat Guy Media consultation now and meet our web design team belly to belly! Call 516-535-5353 today or email us at sales@fatguymedia.com.