We understand small businesses tend to work on a budget, but that doesn't mean you can't have the best of everything. There are plenty of marketing strategies and web design techniques that will fit your budget. One of them is a single page website. Increase your online presence and industry authority with a simple web design that competes just as well as the rest. A single page website is just what it sounds like. It's a website that features products and services, contact information, an 'about us' and anything else, right on the homepage. Not every company can pull off a single page site, but if you know you don't need all the bells and whistles for a multi-page website, then single page is for you!
The Benefits of Single Page Website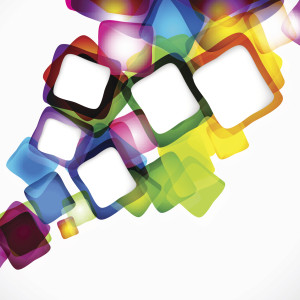 Single page websites are not only beneficial to a company, but online searchers as well. These websites are easily navigable, because all a searcher has to do is, simply, scroll down. Everything your company represents is conveniently on one page, separated into well-displayed sections. A single page site screams simplicity. Instead of tacking on all these pages on a multi-page site, you're almost forced to decide the most important aspects you want to feature. This shows a user that your company is working to get straight to the point without showing off. Your company's homepage can look just as professional as a multi-page site. Adding navigational links gives the impression there is more to the site. When a user clicks a navigational link they will be taken to the part of the page in which they have clicked. Single page websites work well with responsive web design. So, if searchers are on your company's website from a smartphone or device, they can easily navigate without having to zoom in and out. Our web design team is experienced and knowledgeable in creating one page sites. Their coding skills allow for search engines to crawl through websites as well as oblige the searcher's needs and create a path for that searcher to follow.
What We Do for a Great Single Page Website
Our web design team works with our content marketing team to create a simple layout where the set up matches the written content. A single page website is supposed to be easy for searchers to navigate through, which means the written material should be, as well. The layout will be thoughtfully planned out based on what search engines look for and the priorities of the searchers. To make the website intriguing, our web design team comes up with creative ways to keep the interest of the searcher while scrolling through the website. A creative and interactive design divides up the sections of the single page to appear fuller. Start planning your new single page website today! Our team can work with you to create just what you have in mind.