In July of 2011, two 20 year olds from Stanford launched a social media app that would run rampant on college campuses across the country. That app was Snapchat. It allowed users to take pictures of anything they wanted, send them to their friends, and the image would disappear after a few seconds. Many minds probably jumped to the conclusion that the app would be used for sending… erm…'intimate' photos others (I mean, they pictures do disappear after being viewed). Instead, Snapchat seems to be mostly populated by people contorting their faces in ways no one ever thought possible. And while many have talked about creative advertising on Facebook, Instagram, and Twitter, they have largely forgot about Snapchat.
Surfing Through Snapchat with the Association of Surfing Professionals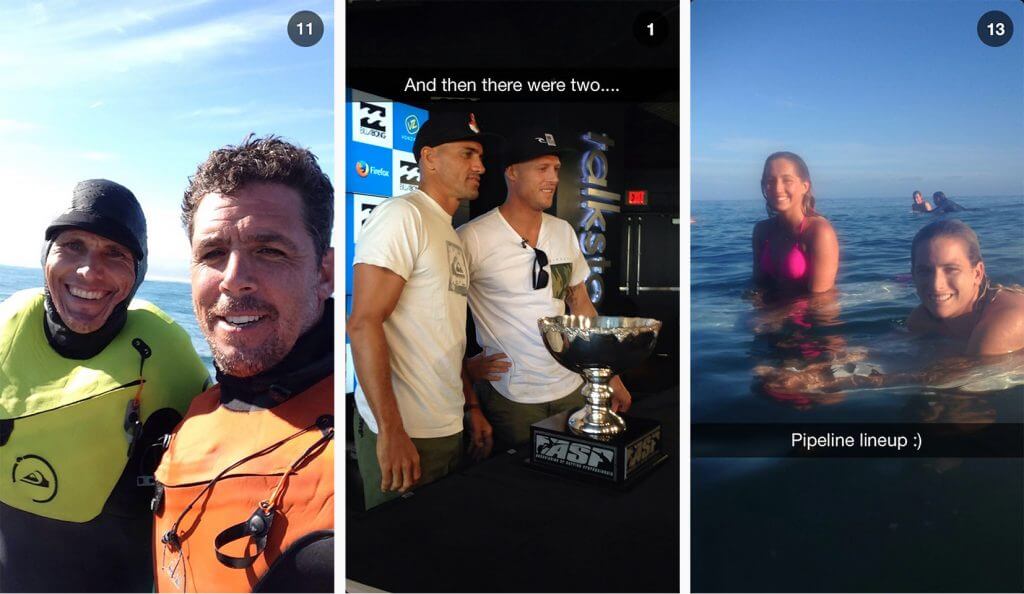 The Association of Surfing Professionals (ASP), saw an opportunity to make waves on Snapchat, and thus far they have done just that. Their delivery of live content and stories on the social media platform has been unprecedented, and has allowed followers to gain access to the world's best surfers, as well as real-time updates on waves and surfing competitions around the globe. The Association believes that the platform allows them unique access to their fans due to the, "finite lifespan of content on Snapchat makes it feel more immediate, organic and exclusive." It makes the waves and tricks feel more real because you cannot watch real life over and over again. Instead, delivering content through Snapchat makes users feel as though they are watching real events in real time; it's like looking through a window where the user can see an event anywhere in the world.
"The finite lifespan of content on Snapchat makes it feel more immediate, organic and exclusive."
The issue most companies have when they are attempting to communicate via social media is engaging their customers or followers. The easiest way to engage followers is to listen to what they have to say. Listening makes the consumer feel important, and an emotional connection with that consumer can pay dividends today. The ASP does this consistently, and perhaps their most successful story to date was a digital autograph session with 2013 ASP Rookie of the Year, Nat Young. He sat down and responded to every fan's snaps with a lovely selfie and signature.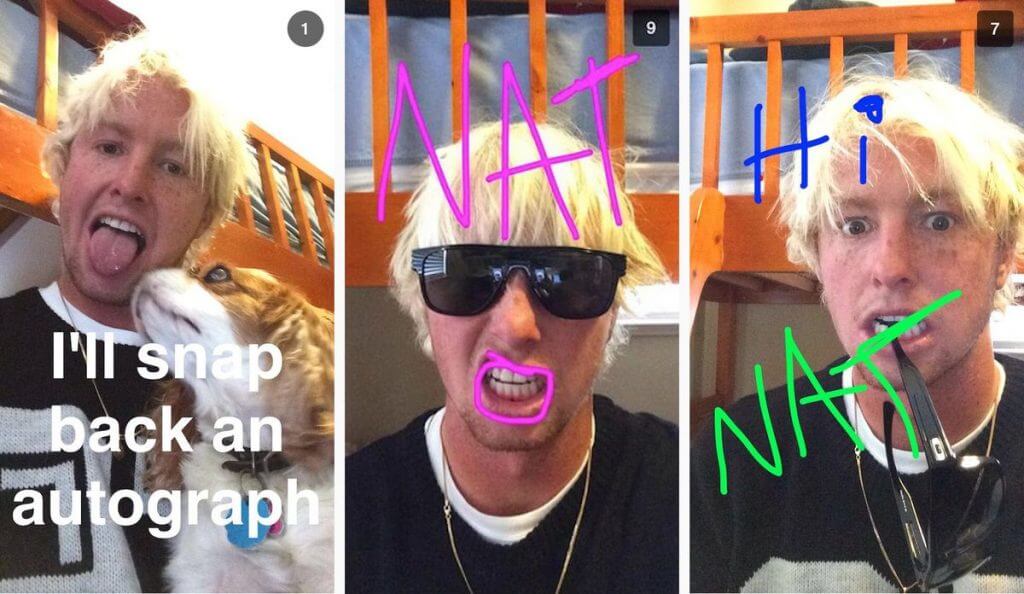 The ASP has managed to give fans the opportunity to engage with their surfers anywhere in the world and see what they are up to. They have created a relationship with their followers by making them feel as though their voices matter, and have generated a unique user experience on a social media platform that is just beginning to ride its next big wave.