Using Instagram for business is a seriously effective, yet also fun way to bring your company's brand identity to life. In this blog, we'll share with you a couple of easy, actionable tips to improve your Instagram game.
How to Use Instagram for Business
Business Profile Setup
Assuming you already have a company Instagram account, consider switching your profile to a business one, which is simple to do if you follow this guide. A business profile allows you to list your hours of operation, address and phone number for quick contact.
Building a Following
For small businesses that don't have a ton of brand recognition, it's tough (though not impossible) to build up an audience.
Try these methods to gain new, engaged followers:
Expand your reach with hashtags
Follow and interact with accounts related to your industry
Link to your Instagram from your website
Promote your Instagram on other social media channels, like Facebook
Post Ideas
Many businesses, including ours, have found success in focusing their Instagram efforts on posting things that are intended to strengthen brand identity. For us, this includes behind-the-scenes photos of events we attend, things that go on around the office, fun animations created by our incredibly talented design team and a ridiculous amount of food.
Educational, informative content, on the other hand, doesn't fare so well for us on Instagram, though it does on other channels. Finding the Instagram content that resonates with your audience will almost certainly take a bit of experimentation and deviation from your strategy on other channels, like Twitter or LinkedIn.
Just keep in mind that most people spend only a second or two looking at each post as they scroll through their Instagram feed. Whatever you post, whether it's an image, video or Boomerang gif, make sure it catches the eye of someone who's scrolling at a rapid rate, keeps their attention and prompts them to interact.
Leveraging Stories
Instagram Stories are temporary pieces of content that disappear after 24 hours. They're displayed in a slideshow format, automatically transitioning from one to the next.
While there are a few editing and filtering features available on Instagram Stories, images are most often uploaded in real-time. This makes it perfect for showcasing fun, behind-the-scenes content that doesn't have to be pristinely edited.
As of recent, you can link to websites via Instagram Stories, add location-based geotags and tag other accounts, providing great opportunities for collaboration.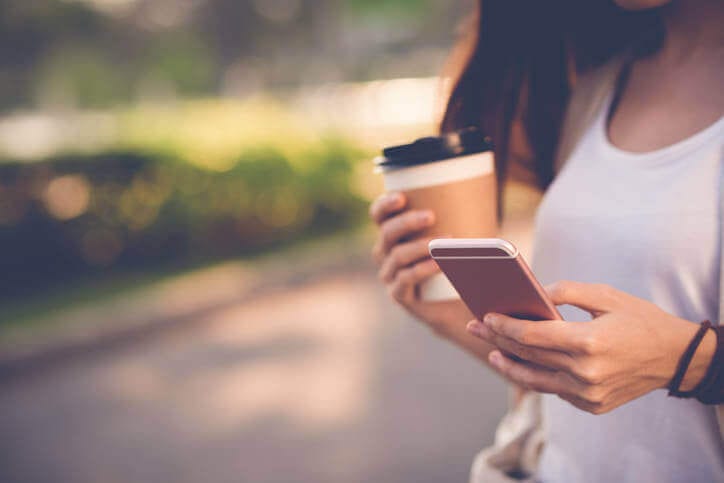 One-Click Advertising
Setting up an Instagram for business account will require you to link it your company Facebook page, which, hopefully, has an active advertising account. If not, you're missing out on another great opportunity to improve your social media strategy.
When you set up a Facebook advertisement, there's a little section called "Placement." All you have to do is check the box that says "Instagram" and your ads will be displayed in the Instagram feeds of individuals who meet your targeting criteria. You can create both Facebook AND Instagram ads, which typically get even higher engagement, with just one click.
So there you have it, some easy ways to make your Instagram for business strategy a little more successful. Be sure to follow us at @FatGuyMedia, especially if you like salivating over pictures of food all day!