A Google My Business (GMB) listing is unquestionably essential for any company that wants to gain ground in local SEO rankings and build its digital presence. However, it has quite a few bells and whistles, making it tough for those who aren't fluent in Google-ese to understand what it is, and how they can sign up for one. Allow us to explain.
What is a Google My Business Listing, and how do I get one?
Do you know when you Google the name of a company you're researching, and a little window that includes their information pops up in search results? That's a Google My Business listing.
To get one of your own, you need to have a business that's headquartered at a physical location. In other words, online businesses don't count, unless you feel comfortable listing your address on GMB (P.O. boxes don't work).
Then, you must create a GMB account, which can be done easily by following this link. After you've created your account and GMB page, Google will send a postcard containing a numerical code to the address you list in order to verify its authenticity. Enter that code once the postcard arrives, and your business will then have a nice, new space in the digital realm.
What does a GMB Listing Include?
The Actual Listing
You can edit the following information on your GMB listing:
Location
Regular hours of operation
Holiday hours of operation
Phone number
Website
Business industry
These specifics are absolutely imperative for capitalizing on local searches by your target audience, and GMB orders them into a centralized location for easy access. Your listing also helps you rank in organic, local search results, even if your website doesn't have considerable SEO authority.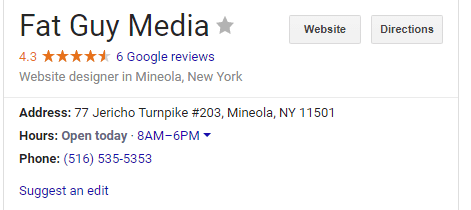 Google Maps
For businesses that rely heavily on in-store foot traffic, visibility on Google Maps is a must. Your GMB listing provides searchers with your location, as well as GPS-guided directions with the click of a button.
Google Reviews
Gaining customer reviews allows your business to earn credibility and leverage the psychological principle known as social proof. GMB prominently displays your reviews, both positive and negative, for all to see, and allows you to publicly respond to them, showing how engaged you are with your customers.
Google+
Admittedly, Google+ has fallen from grace as top-tier social media marketing platform after a large part of its user base ditched it for trendier mediums. But while it may not provide much in terms of social interaction for your brand, it's still a brilliant SEO opportunity.
GMB automatically creates a Google+ page for your business, which will be displayed to searchers who are logged into their personal Google accounts as they scan the search engine results.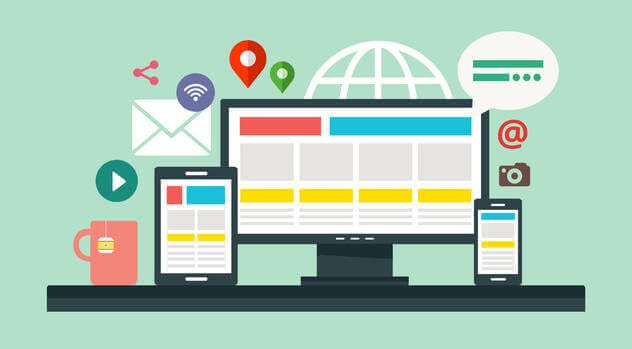 Data Insights
On the backend of GMB, you have access to valuable data that tells you how people are using Google to interact with your business, including:
Whether they're typing in your company's name or finding you through keywords
Whether they view your business on Search or on Maps
How often they visit your website, call you or request directions directly from Google
AdWords Express
Finally, GMB provides a feature entitled AdWords Express, which allows you to quickly create pay-per click (PPC) ads. While we recommend using the full version of AdWords, the Express version is helpful if you're rushing to set up a last-minute advertising campaign.
Clearly, a Google My Business listing is a necessity for any company seeking to enhance their digital presence. Plus, it's free, so you have no excuse not to create one!
Stay tuned for our upcoming blog post, which will tell you exactly how to utilize Google Reviews to your advantage.