Every year, the Bethpage Best of Long Island awards recognize outstanding businesses and organizations for all the good work they do serving Nassau and Suffolk counties. The winners of the competition — which is sponsored by the Bethpage Federal Credit Union — are chosen by YOU, the voter.
The Nomination Process
Anyone can nominate a business to win the Best of Long Island competition. Next year's nomination process is already open and runs through August 31. You can submit your nominees here.
There was a total of 58,499 online nominations in 2016.
You can nominate your favorite local businesses, people, places or things to compete for local bragging rights. The top 15 to 18 nominees in each category advance to the official ballot. Previous year's winners are automatically included on the following year's ballot.
If you would like to nominate businesses or services from Long Island, you can select a category and fill out an online form. Their name, address, phone number, email and web address are required for entry.

The Categories
Voters have a variety of categories to choose from. Within each category are subcategories, which include both serious and fun entries. You could vote for best mascot, best allergist and best truck dealership all in the same day.
Art and Entertainment
Automotive
Clothing
Education
Food and Drink
Health and Wellness
Home and Garden
Nightlife and Spirits
Pets
Restaurants
Services
Shopping
Sports and Activities
Weddings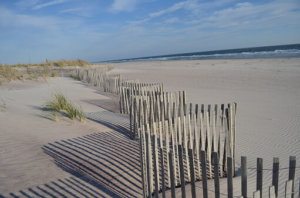 The Best of Long Island Voting Process
The voting period is open from October 1 to December 15. You can vote for your favorite bars, restaurants, doctors and more a maximum of once per day.
Voting Rules
All votes are cast online.
You may vote a maximum of once per day.
You are allowed one vote per IP address, per category.
Last year, 48,724 people registered to vote. In total, more than 780,000 votes were submitted in 2016.
How the Winners are Chosen
The winners are chosen by the very people who know Long Island best, those who frequent its businesses and establishments on a daily basis.
The winners of the Best of LI are chosen through a popular vote. The competition's format is winner take all. There is no second or third place in any category.
The History of the Awards
The Best of Long Island, which began in 2005, is now the region's leading competition for small businesses. The Bethpage Federal Credit Union began sponsoring the awards four years ago.
In 2016, Billy Joel was named Long Island's top personality, Mario's Pizza & Restaurant in Massapequa was recognized as the best local pizza joint and the Pet Salon in West Hills won the best groomer award.
To start nominating your favorite Long Island businesses and services click here.