Nowadays, it's not enough for a company to rely solely on their products or services to produce sales. Consumers, specifically millenials, are starting to pay close attention to the ways that businesses use their values for altruism. For instance, according to Nielsen, 73% of millenials will pay more if their purchase goes towards supporting sustainability. Pursuing a socially responsible marketing campaign is one way to ensure your company remains a beacon of positive change for your customers.
The Relationship between Socially Responsible Marketing and Consumers
Have a Purpose
More often than not, anytime a company supports a charitable cause, it's usually for public relations purposes, in an attempt to appear altruistic and generous. Admittedly, sometimes it works but consumers can often see right through it as being inauthentic.
If your company wants to be truly committed to socially responsible marketing, you'll need to pursue charitable donations and partnerships as a part of your company-wide mission for the long run.
Furthermore, always align your marketing efforts with a cause that relates to the unique values of your company. Ideally, any cause you decide to support should be chosen with attention to the long-term. You need to strive for consistency and not just instant gratification, which is a result of short-term gains.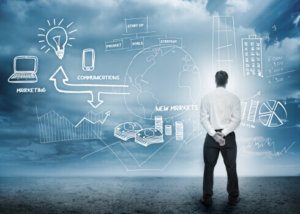 Socially Responsible Marketing in Action
TOMS Shoes has a "One for One" sales policy where they match any shoe purchase by donating a pair to someone in need. Whereas Warby Parker will donate the monetary equivalent of every pair of glasses they sell to a non-profit charity.
The actions of these companies' contribute to an increased general awareness of causes that otherwise may not have attracted the same amount of attention. By contributing a fraction of their sales to socially responsible causes, these companies are more likely to attract prospective customers who want to make a positive difference and improve societal and ethical causes with their purchases.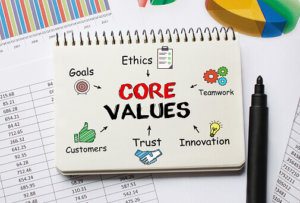 Practice Transparency
It should go without saying, but transparency is an essential responsibility of companies looking to succeed with their target audience. It's always a best practice to be upfront and communicate the inner operations of your company.
This will allow you to establish an open dialogue with consumers looking to get the most out of their purchases. It gives them a voice that can make a real difference, which they'll appreciate.
Businesses that are shady and covert about their practices come across as socially irresponsible to most consumers. After you've been labeled as such by a general audience, it can be extremely difficult to shed that reputation, especially in today's world of social media.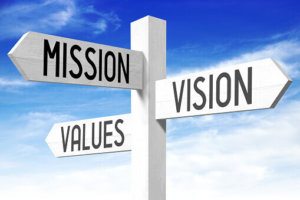 Start from Within
Besides directly aligning your company with a socially responsible charity, it's a best practice to have internal programs and procedures that benefit your employees as well. Consumers tend to react favorably to businesses that go above and beyond for their employees.
For instance, some companies have created programs for:
Scholarships
Employment opportunities for veterans and the disabled
Awards and recognitions
Employee assistance
Remember, it's best to take care of your internal staff to promote confidence and a positive company culture. You'll be surprised how consumers and the general public react as a byproduct of your generous actions.
Socially responsible marketing can set your company apart from competitors and attract new customers, especially millennials.