People want convenience and ease in all aspects of their lives. This is to be especially true when it comes to online research. It is said that 75 percent of users don't even scroll past the first page of search results on Google. This makes it even more difficult for companies to get their content seen and even more important to have search engine optimization campaigns. Utilizing SEO and keyword research can improve your company's search rankings.
Keyword Research Benefits
Keeping Audience Engagement
By creating higher quality and relevant content, your audience will be more engaged and you will have a higher ranking in search engines. This will result in more views and prospects, both returning and new. By keeping audience engagement, you are also much more likely to have more inbound links.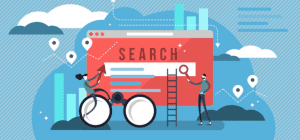 Increased Quality Traffic
By creating meaningful content, you'll obtain good, qualified traffic, which can create an increase in your conversion rates.
Being Aware of Trends
Staying on top of old trends and new trends can allow you to create an advantage over competitors. Being the first to spot a new trend will give you a leg up and allow new and potential clients to find you.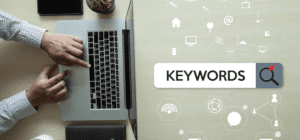 Save Time
Knowing the correct keywords to put in will save time and effort. By creating posts with keywords that will be seen, you'll be able to generate new and potential customers. Without keyword research, your posts can become lost in a sea of others resulting in no new customers and wasted time.
Higher Organic Search Ranking and Awareness of Company
An important key to long-term success is organic search rankings. By placing your keywords in the correct spots, search engines, such as Google, will be able to easily scan your posts and sites and rank your website highly. This is because your pages have the information that search engines deems important and useful for people.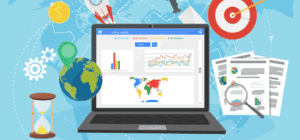 Discover New Markets
Keywords allow you to connect with the people who will have interest in your products or services. However, long tail keywords allow you to have a better insight on new markets that will grow your audience. Long tail keyword phrases aren't searched as much but give search engines the ability to look up more words and connect you to more things.
The higher your company ranks on search engines the more credible people will believe it to be. The more credible it is, the more people will trust your content, and you will be that much more likely to have clients return to create new customers. Keyword research needs to be implemented in all aspects of your marketing campaigns.