So, you've done your research about search engine optimization (SEO) and you're ready to integrate this useful tool into your small business strategy. Where should you even begin? There are many different factors to consider. We cover how to start using small business SEO and why it is so important.
How Does Small Business SEO Work?
Many business strategies can be easily applied regardless of your business size. However, small businesses have a more specific audience to target. Plus, small businesses need to be able to hold their ground against bigger corporations.
Search Engine Land lists seven of the most important factors within SEO for small business consideration:
Website – Your website should be fully functional, fast, and mobile-friendly.
On-page – The website itself will look more structured with page titles and meta descriptions.
Content – The information you choose to show on your website should accurately portray what your brand is about.
Credibility – Evidence such as reviews and testimonials will help convince visitors that your brand and website are worth trusting.
Authority building – Similar to building your credibility, gaining authority relies more on using links. Better links will yield better search results.
Content marketing – By carefully choosing your content, you can expand your audience potential.
Local SEO – As a local small business, you must consider the area you are in. Observe what works best for the other local businesses and what suits your business.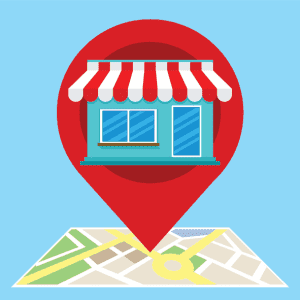 Why is it Important? And How Do I Get Started?
SEO is the key to getting your brand's website higher up in search engine results. Therefore, it will give your business more of a chance of being noticed by your target audience and potentially new clients.
As previously mentioned, a fully functional website is one of the most important steps to starting small business SEO. It should be organized and easy to use. If you are not tech-savvy and need someone else to upgrade your website, there any many resources for you to hand your website over to.
However, this also brings budget into consideration. As a small business, you may be seeking a larger audience at the expense of your business, and be at risk of losing a lot of money if SEO doesn't pan out and bring in new customers. Consider how much money you have available to spend on both website construction and SEO tactics.
PPC or pay-per-click is quick and individualized, identifying itself as another good candidate for small businesses with specifically targeted audiences.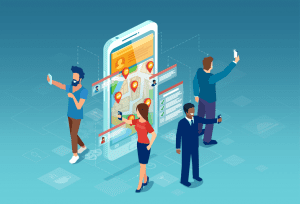 The Small Business Solution
Any combination of small business SEO strategies can help launch your small business into a world of new possibilities and a larger audience. Ensuring that all of the items on the list above are checked off will provide a great foundation to future SEO practices.
Still feeling lost about SEO? Let the experts at Fat Guy Media help you. We will do all of the hard work for you. Visit our website today!