The year has officially ended and we now have the opportunity to look back and reflect on the top Google searches of 2019. Every year Google releases the most searched for topics, whether it be the news, people, actors or athletes. It's always interesting to find out what people thought were exciting subjects during the year. 
The Five Top Google Searches of 2019
Every year different topics come along and captivate the interests of so many and everyone wants to research it. In 2019 the top five topics to trend and be looked up consisted of: one of the new streaming services, a few famous people and the worst hurricane to ever touch down on the Bahamas.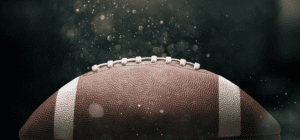 5.      Antonio Brown
Coming in as the fifth most searched for topic of 2019 was Antonio Brown, a football player that stirred up a lot of drama between him and the team he had been signed to, the Oakland Raiders.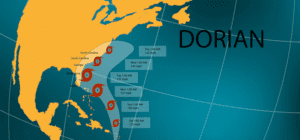 4.      Hurricane Dorian
The topic to make fourth on the list was Hurricane Dorian. The most intense hurricane to have ever hit the Bahamas, with winds reaching 185 mph, it caused the worst natural disaster the country had ever seen.
3.      Nipsey Hussle
The third topic to make the list of top Google searches was a famous young man that died at a young age, Nipsey Hussle, 33. Hussle had just produced an album that earned him a Grammy nomination for Best Rap Album of 2019.
2.      Cameron Boyce
Cameron Boyce came in as the second most searched for topic, another young celebrity who passed away in his sleep at a very young age, 20. Boyce was an actor in various movies and television shows, but best known for his roles in Disney Channel shows.
Both Hussle and Boyce were on their ways to becoming superstars in the entertainment industry.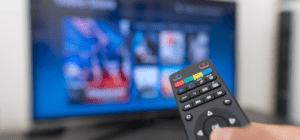 1.      Disney Plus
Finally, coming in at the number one top Google search of 2019 was the new streaming service, Disney Plus. This comes with every Disney show and movie already uploaded onto the streaming service. It's no surprise that they had over ten million subscriptions within the first day of their release in November of 2019. It's impressive that this new service was able to catch the attention of so many in such a short period of time.
Looking back at the top Google searches is similar to flipping through a scrapbook of the year. You're taking a walk down memory lane and all of the most interesting things that happened. It leaves you wondering, what will capture everyone's attention and having us looking up this coming year?