From Serial to The Joe Rogan Experience, podcasts are all the rage right now. These short, streaming audio episodes, which are available in nearly every topic, are a popular alternative to reading. If you want to learn more about how a website is created, listen to one or all of these our top five web design podcasts of the moment.
5 Enjoyable and Educational Web Design Podcasts
1)      Responsive Web Design Podcast
Karen McGrane and Ethan Marcotte host one of the most cutting-edge podcasts on the internet. In each episode, they interview individuals who make responsive redesigns. With more than 150 episodes archived on its website, the Responsive Web Design Podcast is the place to go to learn about everything mobile-friendly design has to offer.
2)      The Big Web Show
The Big Web Show is an award-winning podcast that covers topics ranging from web publishing to topography to accessibility. Hosted by Jeffrey Zeldman, its hour-long episodes explore the intricacies of the World Wide Web. Approaching 200 episodes, the Big Web Show is a must-listen, if you are into web design and web development.
3)      ShopTalk Show
Dave Rupert and Chris Coyier host a popular podcast about everything that has to do with building websites, including development, design, performance and more. ShopTalk Show, one of the more recognizable web design podcasts, enlists the expertise of industry experts on a weekly basis.
4)      Presentable
The Presentable Podcast delves into different web design topics, such as trends, tools and methods. Tune in to learn vital information that you could use to build a more effective website. Host Jeff Veen shares the experience and expertise he developed during a two-decade long career in interviews with guests from a wide range of industries.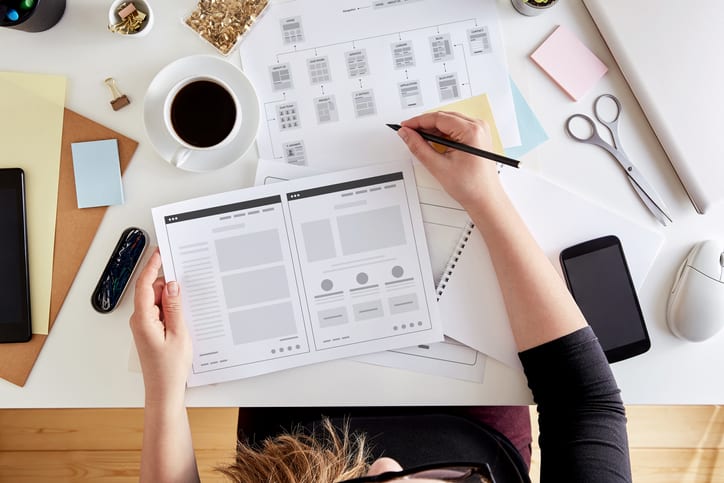 5)      The Web Ahead
Jen Simmons hosts another one of the top web design podcasts of 2020, which is focused on changing technologies and the future of the internet. The Web Ahead's episodes (which now number more than 100) include noted experts who expound on a variety of topics, from mobile friendly web design to programming languages.
Whether you spend a lot of time driving or working out, podcasts are a pleasant way to stay up to speed on all the latest developments in the industry.