As the world's largest social media site, it's no surprise that businesses use Facebook for advertising every day. With over two billion users, Facebook advertising allows you to reach a wide range of different users that can be the perfect fit for your business. No matter the type of audience you're looking for, for your business, you're bound to find them on Facebook. So, the question arises, is Facebook advertising really the Gold Standard of social media marketing?

Benefits of Facebook Advertising
Facebook advertising has many benefits to it, which is why so many businesses utilize it. As a business owner, you can use the micro-targeting feature, which gives you the ability to reach a specifically targeted audience. This results in your ads being seen primarily by the consumers who are most likely to purchase your products or services. This is very beneficial for your conversion rates, ad budget, and return on interest.
Another pro is you don't need to have a large budget to use Facebook Advertising. In fact, Facebook has the lowest cost per every 1,000 impressions compared to other online advertisements. It can also be very customizable for the type of advertising your business may want or need, making Facebook a useful platform for businesses of every size.
Facebook offers a variety of ad types that you can utilize:
Image Ads
Video polls Ads
Collection Ads
Instant Expertise Ads
Lead Ads
Dynamic Messenger Ads
Story Ads
Story Augmented Reality Ads
Playable Ads
This gives a business many different opportunities to get their message out there to potential customers.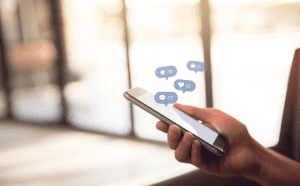 Cons of Facebook Advertising
Facebook is constantly changing the algorithm for their advertising. While their micro-targeting feature allows you to reach a target market that can specifically benefit your business, this makes it more difficult for businesses to reach new customers organically.
Another con that arises, is if you want to make sure your ads are being seen you must pay. Regardless of the following on your page, if you aren't paying for ads through Facebook, the chances your followers seeing your ads is very slim. Making sure you have funding every month for Facebook is crucial.
So, to answer the question, is Facebook advertising really the gold standard for social media marketing, the answer depends on your needs. If you want a wide variety of ads and a form of tailored marketing directly to those who will purchase your product or service the answer is yes. However, if you are looking for a free platform to grow your audience organically, the answer is no.