It was only a matter of time. Augmented reality—like those Snapchat filters that make you look like a dog—has invaded digital advertising. Facebook augmented reality ads started off as a test, but they may soon be a mainstay.
How do Facebook Augmented Reality Ads Work?
Augmented reality is the superimposition of computer images onto the real-life world. In the case of Facebook ads, the computer images are deployed through a user's smartphone camera.
The purpose of this is to allow users to envision how products, like clothing, accessories and furniture, look in real life before making a purchase.
3 Early Examples of Augmented Reality Ads on Facebook
1. Michael Kors
Michael Kors made a Snapchat-like face filter that allowed users to see how they look in the brand's sunglasses. From the photos we've seen, it looks pretty underwhelming. The sunglasses are clearly not fitted to the user's head, and it appears to be more of a fun engagement tool than an actual way for potential customers to "try on" the sunglasses.

2. Pottery Barn
We haven't actually seen the Pottery Barn ads in action, but they let users check out how pieces of furniture look in their own living rooms. Pottery Barn is almost literally bringing their products into people's homes.
3. Sephora
Multinational personal care and beauty giant, Sephora, let users try on makeup, like lipstick, directly from their Facebook newsfeeds. We have seen these ads, and they look much, much better than the Michael Kors sunglasses.
What to Expect from the New Ad Format
Accessibility to Smaller Brands
Currently, Facebook augmented reality ads are only in the test phase. They're not available to smaller brands just yet.
This prediction is not based on any information we've found, but we'd bet that augmented reality ads will available to advertisers of all sizes in the future. If you consider the success of augmented reality on Snapchat, Instagram and even Facebook Stories, it will most likely work well as an ad format.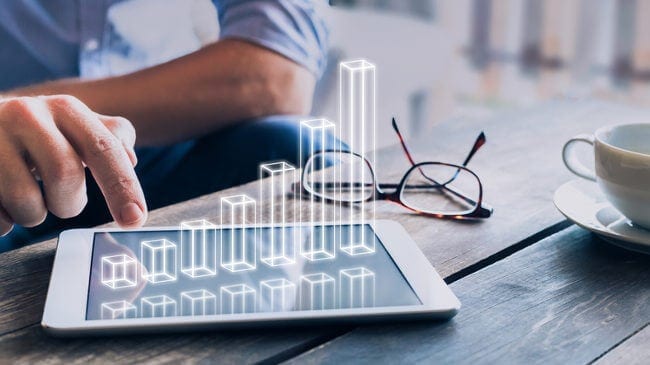 Higher Sales…Possibly
L'Oreal also tested the ads, about which the company's chief digital officer, Lubomira Rochet, said, "What we've seen on our sites is that when there is a virtual test facility, conversion rates increase significantly."
However, our initial suspicion is that Facebook augmented reality ads are only going to really work for brands that sell physical products. Service-based businesses are going to be at a bit of a disadvantage.
Other Ad Formats Affected
Digital advertising has been, and always will be, about creating a seamless, personalized and unintrusive process for buyers. Facebook augmented reality ads take the personalization element to a completely different level.
As buyers get more and more used to incredibly well-tailored augmented reality promotions, they'll expect similar experiences from other social media ad formats, such as photos and videos. Advertisers must work to further personalize them.
We're excited to see which brands are next to roll out augmented reality ads on Facebook!