Almost all of our clients are confused about the difference between Facebook Business Pages and Personal Profiles. And that's not a dig at our clients! The subtle difference is a strange concept to grasp if you're not social media-savvy. We're here to clear it up.
What are Facebook Business Pages?
As the name implies, a Facebook Business Page represents your company or organization. They also represent public figures. That means, if you're a politician, real estate agent or any other type of professional that requires you to use yourself as your brand, you'll need a Business Page!
See our Fat Guy Media Business Page as an example. It has our:
Contact information
Hours of operation
Website link
Services
Notice that all of the posts on the Page are attributed to Fat Guy Media, the company—not individual employees.
Business Pages are public. They don't add "friends"—they gain "Page Likes" (which are basically followers). Anyone can "Like" a Page, and there is no Page Like capacity. Business Pages can grow their audiences virtually without limits.
What are Personal Facebook Profiles?
Personal Facebook profiles represent you, as a person. They're intended to summarize who you are. This could include a bit about your professional life, should you choose to list it.
The friends you add (the capacity is 5,000), the content you share and the photos you post from your Profile are attributed to you.
You can also control your privacy settings, to limit the visibility of your Personal Profile's contents and posts to your preference.
How are Business Pages and Personal Profiles Related?
Access
You must log into a Personal Profile in order to manage your Business Page. In other words, you cannot create, edit or post to your Business Page without a Personal Profile.
For example, I'm Nick Gaffney, one of the social media coordinators here at Fat Guy Media. When I want to make edits or post to the Fat Guy Media Page, I must log into my own, Personal Profile to do so. Then, I can access Fat Guy Media's Page, and act on behalf of it.
Audience
The vast majority of interaction you receive on your Business Page is going to be from Personal Profiles. Even if you're in a B2B industry, your target audience consists of specific decision makers' Personal Profiles, not their company Business Pages.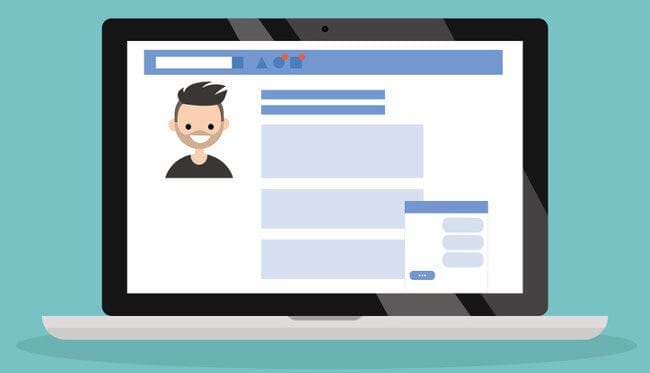 4 Main Differences Between the Two
1. Advertising
Facebook has been a pay-to-play game for a while now. If you don't put a bit of money behind your posts, they're most likely not going to reach your target audience.
That said, you cannot turn the content you post on your Personal Profile into paid advertisements. You need a Business Page for that.
2. Quick Contact
Business Pages have designated spaces that display your company's contact information, including phone number, address (with directions) and hours of operation. This makes it remarkably easy for customers to get in touch.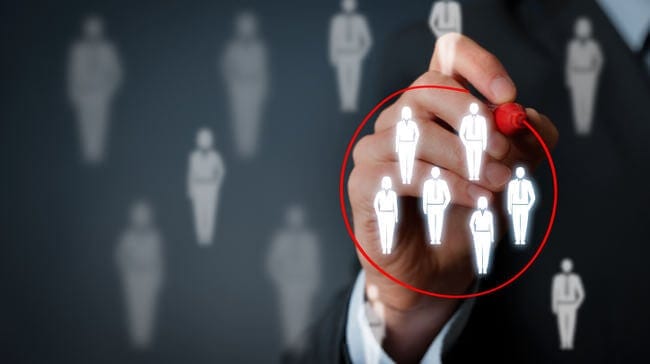 3. Unlimited Audience Size
Facebook caps Personal Profiles at 5,000 friends. Facebook Business Pages, on the other hand, don't have limits. The Fat Guy Media Page is up to 11,000 Likes and counting—more than double what we could have reached on a Personal Profile.
4. Analytics
Business Pages also have the opportunity to analyze information about their audience's demographics and behaviors, allowing advertisements to be further targeted for better return on investment.
There are more differences between Facebook Business Pages and Personal Profiles, but these are the most significant. Overall, Business Pages provide exponentially more marketing potential, and every company should have one.