Web design is a fast-moving industry in which every year is different than the next. If you don't pay attention to website design trends, it can be difficult to stay up to speed. Before you begin planning your next redesign, find out about what's going to be hot in 2019.
5 Website Design Trends to Watch in the New Year
1)      Black and White
Color is typically thought of as one of the most important visual aspects of a website. It cultivates mood, unifies a brand and can direct users through different parts of a site.
So, why are some brand eschewing color altogether?
Because, black and white can be just as striking.
These daring designs, which immediately attract attention, can be a factor in improving companies' brand awareness and recognition.
Don't be surprised if you see more black and white websites in the near future.
2)      Imperfect, Asymmetrical Shapes
For years and years, web design has been a very formulaic process. Many sites have been built on a grid with little room left for creativity. Look for that to begin to change in 2019.
In the New Year, it's likely that more websites will include natural shapes and smooth lines instead of geometric structures, like squares and rectangles.
Imperfect, asymmetrical shapes have the potential to add spontaneity and depth to web pages, which can make them stand out more to readers.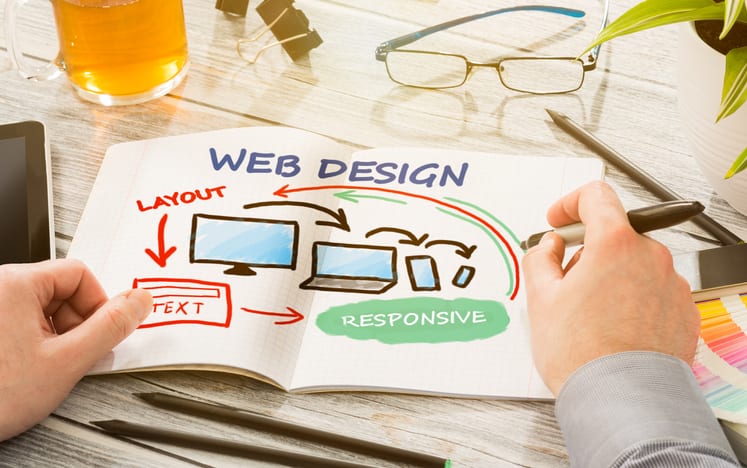 3)      Serifs
If you follow website design trends, you've probably heard that serifs are for print and sans serifs are for screens.
But, that rule may fall by the wayside in 2019.
Some web designers have recently been experimenting with breaking this old convention. In 2019, you may notice more websites that are using serifs for headers or callouts, because this decorative font type provides emphasis.
However, it's unlikely that long blocks of text will use a serif font, because it tends to be difficult to read.
4)      Flat Design
Flat design will once again be a priority for marketing agencies in 2019. Its focus on clean, minimalist designs is important for three reasons:
Loads more quickly
Improves SEO value
Flat design typically uses contrasting bright colors, simple imagery and sans-serif fonts. While it may seem dull and boring, it actually helps to reduce clutter and improve usability.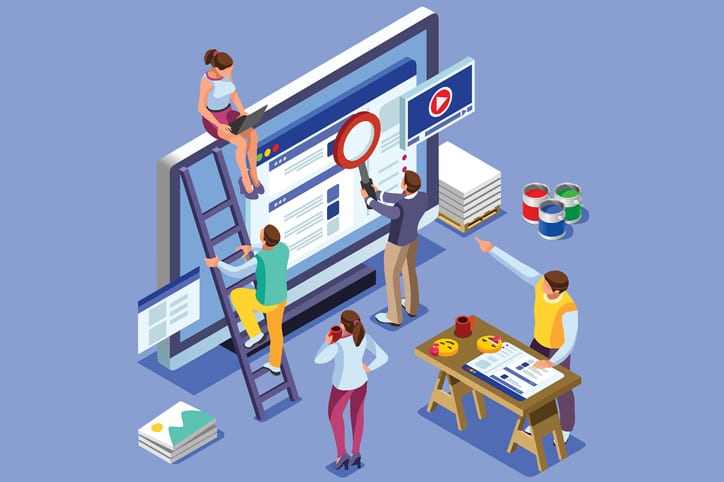 5)      Chatbots get Smarter
Although chatbots have been around for a few years, 2019 may be the year they really come of age. In fact, 63 percent of people would now consider messaging a business' online chatbot.
As technology improves, chatbots will become not only more efficient but also more intelligent. Rather than spitting out a series of canned responses, chatbots may soon be able to have conversations with users. As they become more interactive and personable, chatbots could become online customer service's biggest asset.
In our fast-paced, online world, staying current with website design trends will give you a big advantage over the competition. Then, when you want to redesign your site, you will know exactly want you want.