Sometimes, when it comes to digital marketing and advertising, there tends to be more problems than solutions. Of course, there are plenty of industry-wide tasks and practices, but they don't always provide the answer you're looking for. Occasionally, you have to search outside-of-the-box for digital marketing solutions that you may not have heard of.
The Top Digital Marketing Solutions to Live by
1.      Don't Do Too Much
Oftentimes, new or startup businesses will exhaust every social media platform and pay-per-click campaign as possible to gain exposure. However, that's a rookie mistake. If you have no prior experience or knowledge with these tools and platforms, you won't find much success.
Instead, take the time to learn about their quirks and intricacies to ensure that you're using them efficiently. It's better to diligently research content ideas and blog topics before putting all of your eggs in one basket. After all, sometimes less is more.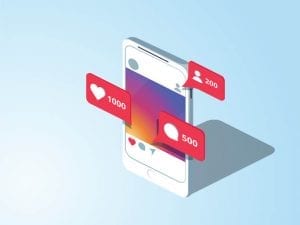 2.      Stay Evergreen
In order to save a ton of time and money, create evergreen content for your brand. This digital marketing solution, which derives its name from evergreen trees that retain leaves all year round, refers to content that is relevant at all times.
Just because you're intimately familiar with a blog post or piece of content, that doesn't mean all of your customers have read or seen it. Also, even if it's not relevant to you, that doesn't mean it won't be useful to others.
For instance, if you routinely host holiday or seasonal campaigns, you may be able to recycle some content. Therefore, you won't have to waste time and money creating new stuff every year.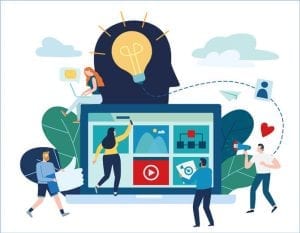 3.      Use Analytics
Although some people tend to ignore them, analytics are actually one of the top digital marketing solutions. If you're having a problem with your campaign, or it's just not performing as expected, analytics show why.
From monitoring keyword performance to exploring audience demographics, analytics provide a world of knowledge.  Once you know how to use them to your advantage, you will be able to successfully craft campaigns.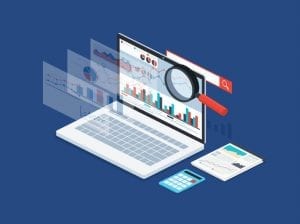 4.      Prioritize User Experience
You will have a hard time retaining any kind of audience with poor user experience. Therefore, you must ensure that every user interaction with your website or marketing channels is positive. To do this, you can work on:
Intuitive navigation
Simple user interface
Easy-to-read content
While there aren't any concrete ways to improve user experience, these details are extremely important. However, that doesn't mean improvements should end there. It's all about researching your audience to discover what matters most to them.
Digital marketing solutions are hard to come by. However, once you embrace these insights, it will become that much easier.