You're sure to have heard about and seen Google's newest look. The Google logo we've known and loved for so long has revamped itself to fit its new parent company, Alphabet. Google founders, Larry Page and Sergey Brin, announced the new Google rebranding plan with the ever-famous animation on their homepage. Google's New LookPage and Brin are now CEO and President of Alphabet, giving the title of CEO of Google to Sundar Pichai, a well-liked executive within Google. Google's new logo is just a slight variation of the old one. To fit the theme of Alphabet, the font was changed to a simplistic Sans Serif font and features the same colors as used before for each letter.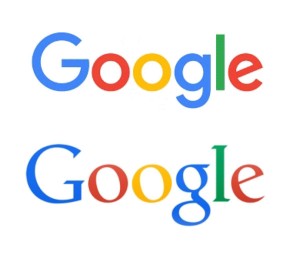 What is Google Alphabet?
Google's recent move was to separate the company into different departments. Alphabet is merely overseeing each department. You won't see Alphabet building and designing products. According to CNN Money, "Google just renamed itself 'Alphabet' and created a subsidiary business called 'Google.'" Here's all the businesses under Alphabet:
Alphabet

Parent company

Google

Is in charge of YouTube, Ads, Maps, Apps, Android and Search

Fiber

Works on Internet speed

Calico

Makes efforts toward fighting age-related diseases

Google Ventures

Backs up and funds new startups

Google X

Focuses on technological breakthroughs

Google Capital

Technological investing company

Nest

Builds products to make homes smarter
The objective of dividing each business into separate companies is to evenly divide the opportunity of success for its projects.  Each company now has its own CEO and Alphabet will simply oversee projects.
Is Google Rebranding the Right Move?
"We [Page and Brin] liked the name Alphabet because it means a collection of letters that represent language, one of humanity's most important innovations, and is the core of how we index with Google search," said Page. Google rebranding may be great for the success of the subsidiary companies, but Alphabet may cause the issue. Google's name is original, and in time became its own verb in the English dictionary. However, Alphabet isn't as original. Businesses all over the United States go by the name of Alphabet or some variation of that. And with Google's rebranding, patent issues can cause a problem among the new company. According to INC., the United States Patent Office has matched 400 patents with the name, Alphabet, while Google has yet to trademark the name. Right now the name, Alphabet, is used to put a general title on Google and the other companies. The fact that Alphabet is not selling anything itself may save them from other companies named Alphabet in similar industries from getting a quick payout. Google, or now Alphabet, is smart enough to realize the patent law in the U.S., so legal issues will most likely not occur. If this Google rebranding works, we can expect a lot of innovative technology coming out of the subsidiary companies.