What is Account Management?
The purpose of account management is to provide outstanding customer service and to keep projects running as smoothly as possible. For example, at Fat Guy Media we have a team of creative, web designers, content writers, social media experts and sales people. Our account managers act as the main point of contact for clients, which allows the rest of our team to focus on their responsibilities.  We have outlined some of account management best practices that we follow here at Fat Guy Media to make sure that our clients are getting the best possible customer service.
Account Management Best Practices
Get to Know Your Client
Remember that a first impression is key when meeting a new client. You want to show them that you are interested in learning about them and their company, as well as their industry, competitors, goals and overall vision. At Fat Guy Media, we have a "discovery" meeting where our account managers can meet new clients so they can build a solid foundation and personal connection.
Summarize Meetings and Next Steps
No matter how great your memory is, it is almost impossible to remember every detail. To benefit both you and your client, it is highly important to provide them with a recap email of your meeting to confirm that you are both on the same page.  At the end of your recap email, you should also provide your client with a brief summary of the next steps, to help prevent confusion. This will show your client that you are organized and professional. You will also be thankful when you can refer back to your notes for clarification in the near future. This is another one of the most important account management best practices.
Respond Promptly
Account management is a luxury for clients because it gives them comfort knowing that they can contact you directly with any questions. According to Inc.com, "a lack of communication is usually at the root of most problems associated with clients."Of course, you will not always be able to give them a straight answer at any given moment. But, at least you can acknowledge them and let them know that you are on top of it and you will get back to them.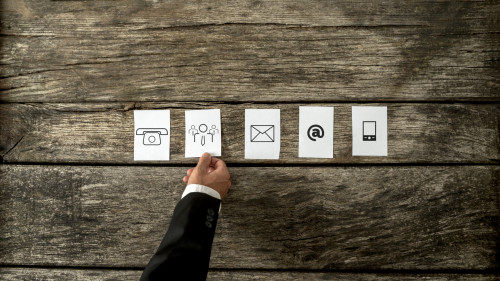 Clear Communication
One of the key account management best practices is keeping clear communication with each client. In order to build a solid relationship with each client, you need to communicate with them in other ways besides only email. Consider phone calls, skype or in-person meetings throughout the course of their project. This will build trust between you and your client.
Benefits of Account Management
Greater customer satisfaction and referral business
Helps you to have a deeper understanding of your customers and create better long-term relationships
Foster productive communication between the client and team
Make sure that the project is on schedule according to the given timeline
Keep projects organized and confirm all assets have been approved by client