Since we're so immersed in inbound marketing every single day, it's kind of strange to think there was a period of time where it didn't exist. In this blog, we'll take a trip through history to understand where the concept of inbound was born, and how it has evolved.
Where the Term Originated
The term "inbound marketing" was coined by Brian Halligan, co-founder and CEO of HubSpot, a company that provides all sorts of marketing software to people like us here at Fat Guy Media.
It refers to marketing procedures that focus' not on providing consumers with an annoying, intrusive flood of vain promotions.  Instead it makes relevant, educational information readily accessible to them so that they can make informed purchase decisions. The intention is to provide a wonderful, customer-centric experience that delights a business' ideal target audience.
An Early Example
One of the few, early examples is when luxury retail jeweler Tiffany & Co. began publishing and distributing their world-famous Blue Book in 1845.
The Blue Book is a mail-order catalog that provides Tiffany & Co. subscribers with information that empowers them to choose the products they want. There's no cold-calling or door-to-door salesmen to pressure them.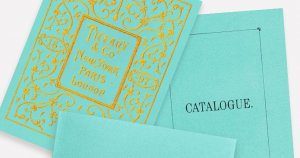 Outbound Promotions
Early forms of modern advertising began during America's Gilded Age, the era around the turn of the 19th century in which capitalism and consumerism began to dominate mainstream culture. Common mediums included:
Cold-calling
Door-to-door salesmen
Print ads (posters, billboards, newspaper/magazine ads)
Radio ads
Television ads
Telemarketing
Spam email blasts
Up until around the dot-com bubble, these methods of "outbound marketing" were most common. The most successful businesses were those who could use these intrusive methods of promotion to convince people to purchase their products of services.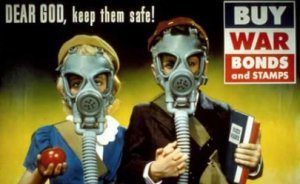 Inbound Marketing Lifts Off
The dot-com bubble took place between 1995 and 2001, as entrepreneurs saw opportunity in the rising popularity of internet usage. It became clear that providing a smooth user experience was the best way to score customers.
The Dawn of Search Engine Optimization and Marketing
The first search engines were launched in 1995, and the first recorded use of the term "search engine optimization" was in 1997 by marketer John Audette. Pay-per-click ads came about in 2000 when Google introduced AdWords.
The CAN-SPAM Act of 2003
In 2003, George W. Bush signed into legislation the CAN-SPAM Act, which legally establishes criteria for commercial emails. Prior, marketers could put basically whatever they wanted in their emails, and send them to whoever they wanted. The CAN-SPAM Act forced them to create emails that their audience will find valuable.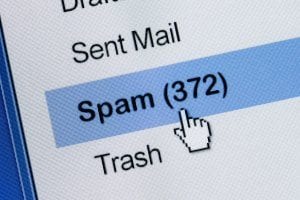 Social Media Begins
LinkedIn, Myspace, Facebook and Twitter were founded in 2002, 2003, 2004 and 2006, respectively. It didn't take long for these sites to grow tremendously in popularity, making them perfect places for businesses to promote their brands.
Today, it's hard to imagine inbound marketing without social media. Except Myspace. Nobody uses Myspace anymore.
Mobile Goes Mainstream
By 2010, about 83 percent of American adults had cell phones or smartphones. As popular as video streaming was, this only made it more accessible for the general public. It wasn't until 2015 that Google announced Mobilegeddon, but businesses began adopting a mobile approach in the years prior.
Clearly, inbound marketing did not just materialize out of thin air. The need for businesses to adapt their marketing plans to meet the needs of consumers is what caused it. In 10 years, many of today's top marketing principles will be outdated as buyer expectations evolve.