Social media is one of the most important tools for companies looking to establish an online presence and more involved interactions with their target audience. However, it's also valuable for expanding reach and revenue. To ensure that your approach is getting the job done, check out and utilize these useful social media statistics.
Social Media Statistics for the Aspiring Digital Marketer
1.      Engagement
When it comes to social media, one of the strongest indicators of your brand's success is user engagement. This metric represents how users interact with your brand on social media. It's typically measured in likes, shares, comments, mentions, retweets, etc.
Engagement is often much more important than the actual size of your following. When a small portion of people are strongly involved in engaging with your brand, followers and leads will come naturally.
Platforms like Facebook and Twitter use engagement to measure a brand's quality of content and general popularity. So, when your brand has a high level of engagement, these sites are more likely to filter your content into a greater number of newsfeeds.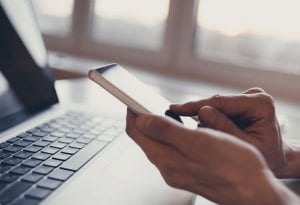 2.      Reach
Reach is the metric that stands for the amount of individual users that come across your content, whether it's shared to their feeds or they seek it out directly. However, your brand's social media reach may be misleading.
The actual figure that represents your reach speaks to the number of users that could have seen your post. The only thing it can tell you is your potential audience size. Just because your content was disseminated to someone's timeline, doesn't mean they paid any attention to it. A higher reach is always preferable, because, no matter what, you want as many people as possible to see your content.
It is a good way to estimate how far your message actually travels. It can help you to truly realize your audience size. Combined with other factors, it may be used to diagnose and fix issues in your social media approach.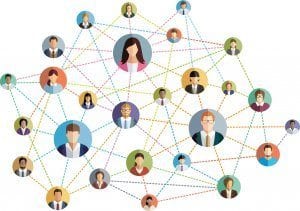 Engagement Percentage
For instance, if your social reach was greater than your level of engagement, then maybe your content just isn't resonating. You can divide your overall reach by an engagement metric and multiply it by 100 to calculate an engagement percentage.
For example, if your content was potentially seen by 5,000 individual users and only 600 of them engaged with it, then your engagement percentage will be 12 percent.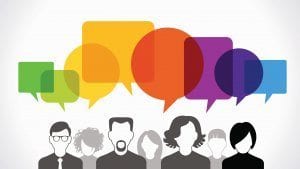 3.      Customers/Leads
Engagement and reach are certainly key for perfecting an approach to social media, but they don't exactly affect the bottom line. No number of shares or likes will matter if those users don't eventually turn into leads and then, down the line, customers. Leads and customers are the only metric that will actually turn into revenue for you company.
You can also measure how many leads and customers come from social media. If the number is low, then perhaps your target audience doesn't reflect your buyer personas; or you could be on the wrong platform.
Your audience can interact with your content all they want. But what really matters is if they are converting. If not, you need to refine your campaign using trial-and-error.
What are some other important social media statistics everyone should monitor?