Blogging is an essential element in any inbound marketing strategy. It is absolutely necessary to write effective blog posts to maintain a strong campaign. So whether you're looking to use your blog posts to draw some more traffic to your website or to establish yourself as an authority in your industry, the Fat Guy has a few business blogging best practices that could seriously strengthen your business blog game.
Put the Business Blogging Best Practices to the Test
Business blogging is important for a number of reasons, including its ability to increase website traffic and convert that traffic into leads. That being said, check out some of the business blogging best practices below!
1.      Create Enjoyable Content—and Create it Often!
Write regularly about things that your customers would want to read, not just about what you want to write. By answering the questions that your potential customers are asking, you establish yourself as a helpful, dependable authority in your field. While you should make sure your posts are informative, you should also make sure they're not dry. Allow your own personality to seep into your content a bit—throw in some jokes, use vivid language, have some fun! If your content is not enjoyable to read, nobody will want to read it or share it.
2.      Search Engine Optimization
Search engine optimization (SEO) refers to the use of certain keywords in your content that would likely be searched by a person asking the question you're seeking to answer. SEO is important because it will help your blog post rank higher on search engines when your keyword is used in a search term. Stick to using keywords that don't include your brand name. If people knew about your company already, they'd just punch it into their favorite search engine and find it! Instead, put yourself on the search engine map by thinking like a potential customer. A person searching for the best cheeseburgers in New York will likely search something along the lines of "best cheeseburger in New York" and not specific restaurant names. Using good content management system will also make it easier to increase your search engine results page ranking.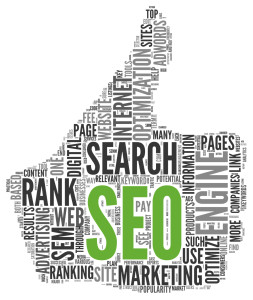 3.       Inbound and Outbound Links
Hyperlinking sections of your blog to relevant pages on your website and even other blogs that you've posted will encourage your readers to check out other parts of your site. Including outbound hyperlinks to relevant content written by thought leaders and other authorities within your industry will help you establish credibility. Inbound and outbound links will also help boost your ranking on search engine results pages.
4.      Calls-to-Action
Putting a call-to-action in each of your blogs is a great way to turn the traffic generated by your blogs into leads. A call-to-action is an image or text line that encourages visitors to take some sort of action. Whether your calls-to-action prompt your visitors to download a guide you've written, attend an event or get a coupon, they're a great way to gain leads for your business.
5.      Sharing is Caring
The business blogging best practices do not end after you're done writing. It is important to share your content on social media after its published. Your followers may not be consistently checking your website to see if you've posted a new blog, so if you put it out into the world of social media, it'll be more likely to reach them. Promoting on social media can also help you to generate new leads and build relationships with people that are interested in your blogs. Keep our business blogging best practices in mind and hopefully you'll reap their benefits! Happy blogging!