HubSpot is an all-in-one marketing software that assists your efforts at each stage of the customer lifecycle. It's a powerful lead generation and marketing automation system that allows you to do everything from a centralized location in order to create an effective HubSpot inbound marketing campaign. Fat Guy Media knows the value that HubSpot provides, which is why we use it ourselves and highly recommend it for all of our clients.
Fat Guy Media and HubSpot
There are tons of features within HubSpot, which are often neglected if you are not familiarized with them. This can be the difference between success and failure in your inbound marketing efforts.  HubSpot needs to be managed properly to get your desired results. According to the Content Marketing Institute, 70 percent of surveyed marketers say they are creating more content now than they did a year ago. This means you need to get ahead of the competition, which is where Fat Guy Media comes in.
Our team works with you to learn your goals, target audience and budget in order to execute your inbound marketing plan. All of the marketing tools such as email, form submissions, blogs and landing pages are highly integrated and communicate with one another. This helps to maximize the effectiveness of your HubSpot inbound marketing efforts.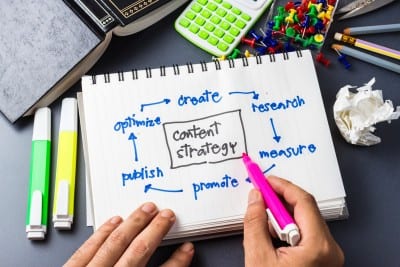 HubSpot Inbound Marketing Tools
Throughout each inbound marketing campaign we monitor its performance to see what is working and what needs improvement. We are able to track organic traffic, page performance, potential leads and other vital reports. Below are some of HubSpot's integrated marketing tools that we utilize to maximize the effectiveness of your Inbound Marketing efforts.
Blog
We can't emphasize how important it is to have a blog. Our team of writers do extensive research before creating blog posts that contain relevant, interesting content. Then, we fully optimize each post with the right keywords to improve your search ranking. Whether you are looking to increase website traffic or establish yourself as an industry expert, you must create engaging blog posts.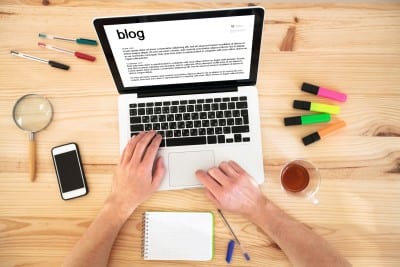 Landing Pages
Our experienced team of marketing professionals knows what it takes to create an effective landing page. Since the purpose of a landing page is to help increase your conversion rates, you need to make sure that each page has a specific goal and value proposition. Along with that, you need to make sure that certain elements are included on each page as well.
Social Media
Social media marketing is a major part of any inbound marketing campaign. The Social Inbox tool keeps track of social conversations and engage with followers directly through HubSpot. This gives us valuable insight by having the ability to keep track of comments, questions, likes, dislikes and post interactions. This helps our social media team to evaluate what types of content users are attracted to so that we can make sure that we continue to generate relevant material.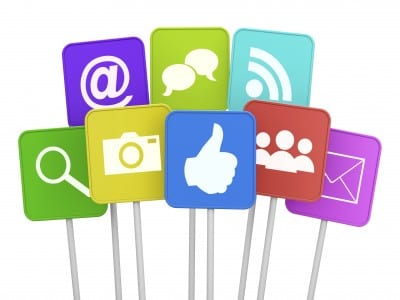 Email
As part of the inbound marketing strategy, it is vital to create monthly email campaigns to build and nurture relationships with current and potential customers. The Fat Guy Media team uses HubSpot to send optimized, mobile-responsive emails. From an attention-grabbing subject line to targeted content and an appropriate call-to-action (CTA), there is a lot that goes into creating each email.
HubSpot is truly a powerful inbound marketing automation tool that attracts visitors, converts leads, closes customers and delights promoters. To learn more about how Fat Guy Media can help your marketing efforts, contact us today (516) 535-5353 or sales@fatguymedia.com.