A strong social media presence can be the key to propelling your business from good to great. Of course, the more followers you have, the larger your reach. If you're wondering how to get more followers on social media, the Fat Guy has got you covered.
How to Get More Followers on Social Media
While each social media platform has its own nuances when it comes to posting etiquette, they all share important similarities. When you're learning how to get more followers on social media, these are the best practices to follow across all sites:
Perfect Your Page
When setting up a social media page for your business, there are some things you'll need to include. First, you'll want a profile picture that reflects the culture of your brand and also catches the eye of potential followers. Nobody will take you seriously if your Twitter photo is the default egg your profile has before you upload a picture. Also, you'll want to include a link to your website and a description of what your business does in the biography section of your profile. Would the average person who came across the Fat Guy Media Facebook page know right off the bat that we're a full-service inbound marketing and web design agency if we didn't tell them so? No way.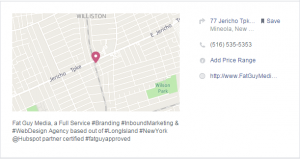 Build Authority
One of the most valuable lessons you'll learn when figuring out how to get more followers on social media is that sharing useful, relevant content is your best bet. A Rutgers University study about Twitter divided subjects into two groups: "informers" and "meformers." Informers were those accounts sharing information relevant to their industry, while "meformers" shared information about themselves. Informers made up only 20 percent of the sample size, yet they typically had nearly twice as many followers as "meformers." Establishing yourself as a trusted authority in your field will give your followers a reason to visit your page and even share it with their friends.
Advertising Adds More Followers
Most social media platforms allow you to use advertising to target the audience you'd like to reach. Facebook advertising is a great way to reach people based on location, occupation and more. With Twitter advertising, you can even promote hashtags on Twitter's "popular trends" section.
Don't Get Too Hashtag-Happy
Hashtags are a great way to categorize your posts and ensure that they get picked up by people who are searching for things related to your industry. However, posts littered with hashtags look downright unprofessional. Make sure you use hashtags sparingly and appropriately. Using every single trending hashtag to sell your products and services is a great way to make yourself look silly and remove credibility from your brand.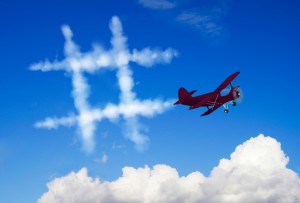 Experimental Excitement
The truth is, learning how to get more followers on social media is just that: a learning experience. What works for other companies may not necessarily work for yours. Try out some different types of posts and don't make everything about your products and services. Social media is great for showing off your company's culture. Use Instagram to post pictures of your office parties, the food being cooked up in your breakroom and the funny memes you find online. Make an amusing tweet with a trending hashtag on Twitter. Unless you're posting nasty and offensive things, a little experimentation will only help you learn more. If a post is unsuccessful, try something else!
Hopefully, our advice on how to get more followers on social media will help your brand's marketing efforts. Understandably, it's hard to find the time to perfect your social media marketing strategy while you're focused on the other aspects of running a business. If you'd like to place your marketing measures into the hands of a professional, leave it to the Fat Guy. Don't hesitate to contact us at 516-535-5353 or sales@fatguymedia.com for more information!