In addition to eating far more than the daily recommended dose of candy this Halloween, the Fat Guy Media team will be striking fear into the hearts of competitors near and far with spine-chillingly successful marketing measures. If you're trick-or-treating for some marketing morsels that'll change your business from the dead-end house giving out pretzels on Halloween to the neighborhood favorite that shells out full-sized candy bars, you've come to the right place. The Fat Guy plays no tricks. Let these marketing statistics be the treat you need to instill an inbound marketing strategy that'll intimidate your fiercest competition.
Bloodcurdling Blogging Statistics
Much like a vampire, the absence of a blog may drain your business of its lifeblood: web traffic. By blogging, you drive a stake into the heart of any bloodsucker that drains your site of traffic.
Blogging Marketing Statistics
By blogging, B2B marketers receive 67 percent more leads than those who don't blog
80 percent of daily blog visits are from are from new visitors
After you accumulate 51 blog posts, your blog traffic increases by 53 percent
70 percent of people feel that they learn more about a company from articles and blogs than ads
Companies who blog receive 97 percent more inbound links (this works wonders for your SEO!)
Supernatural Social Media Marketing Statistics
If your company is possessed by the demon that is known as slow business, you're not alone. However, this demon is one that cannot be exorcised by calling the pastor. The supernatural power of social media marketing might be what you need to cleanse your business of the unkind spirits by which it's plagued. Skeptical?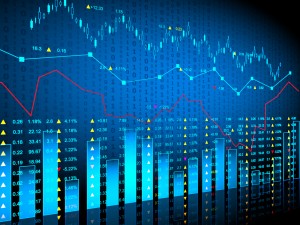 Social Media Marketing Statistics
84 percent of B2B marketers use some form of social media
72 percent of all internet users are active on social media (think about how many people you can reach!)
92 percent of marketers say social media has generated exposure for their business
80 percemt of marketers say that social media has increased website traffic for their business
The organic reach of the typical Facebook post is only 1 to 6%, but you can extend that with Facebook advertising
Otherworldly SEO Statistics
There are few things more terrifying to a business owner than knowing their business is buried deep in the depths of Google's search pages. The best way to resurrect a business from the search engine underworld is to summon search engine optimization's otherworldly powers.
SEO Statistics
Even though social media is vital, search engines yield an outrageous 300 percent more traffic to websites (no, that's not a typo—three hundred percent!)
96 percent of marketers consciously cater to search engine marketing techniques (if you're among the 4 percent who don't, enjoy having your business ranked on page 72 of Google)
Leads gained from organic search have a 14.6 percent close rate, while leads gained from outbound marketing have a 1.7 percent close rate.
61 percent of marketers integrate responsive web design into their mobile SEO strategy
You don't want to be haunted by the ghosts of failed marketing campaigns for the rest of your days. Hopefully, these marketing statistics will encourage you to leave traditional marketing methods in the grave where they belong as you reap the benefits of inbound techniques.




//