When you hear the word millennial, a lot of different things likely run through your head. Millennials have often been described as financially irresponsible, narcissistic selfie masters. On the other hand, they're seen as tech-savvy, socially conscious innovators. Regardless of which belief you subscribe to, there's one thing you'll just have to accept: marketing to millennials, who have $200 billion of annual spending power, is totally different than marketing to previous generations.
Why is Marketing to Millennials Different?
Successful marketing to millennials will not likely come with old techniques. Even the most experienced marketers and advertisers may find their best practices ineffective as they delve into the millennial market. Unlike generations before them, millennials have been familiar with modern technology such as smartphones, tablets, laptops, social media and the Internet since they were children. Their familiarity with this technology means they get their information (and do their shopping) differently. They're used to having the world's information at their fingertips. Because of this easy access to information, millennials are more likely to distrust traditional, intrusive ads.
Where to Begin When Marketing to Millennials
Transform Your Brand into a Trusted Source
When researching products, millennials don't turn to traditional outlets like newspapers and Consumer Reports. They turn to blogs and testimonies from their peers. Creating authentic content that speaks the millennial language is the perfect way to gain their trust. In fact, 84 percent of millennials say that user-generated content influences what they purchase. If your brand is relatable to and understanding of millennials, they're much more likely to become loyal customers of yours. Take Denny's, for example. Every tweet Denny's makes has a ton of engagement. Why? Because they use terms with which millennials are familiar.
Social Media Support System
Millennials don't want to be talked at. They want to be part of a conversation with your brand. A whopping 62 percent of millennials say that if a brand engages with them on social media, they're more likely to become a customer. Being as social media savvy as they are, millennials will also not hesitate to share your content with their friends if it's good enough.
(•_•)
<) )╯ PAN
/

(•_•)
( (> CAKES
/

(•_•)
<) )> PLS
/

— Denny's (@DennysDiner) June 4, 2014
Be Mindful of Borrowing Behaviors
A 2014 Intelligence Group survey revealed that 35 percent of millennials would rather pay to access an item when they need it rather than owning it. The tendency of millennials to rent and share products is driving what has been dubbed a "sharing economy." The sharing economy has been taken advantage of by services like Spotify and Airbnb.
Be Creative and Innovative
Though traditional advertising is not as effective when marketing to millennials as it is for older generations, it should not be neglected entirely. That being said, millennials are totally turned off by ad campaigns that try too hard, are boring and are not socially conscious. Ad campaigns that are memorable and fresh are the ones to which millennials are more likely respond.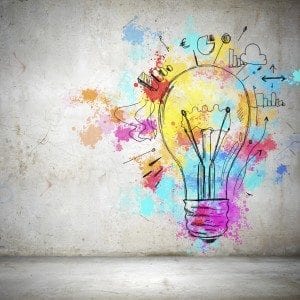 Understand the Thrill of the Hunt
Young consumers really love researching and browsing for products. Some millennials may even tend to enjoy the process of shopping more than actually making a purchase. Millennials enjoy when their shopping experience is made into an act of personal expression. Think of a site like Pinterest. Pinterest lets its users make collections of items they want to buy. These collections can be shared with their followers. Showing your products on Pinterest would be a great, social way to appeal to the 40 percent of millennials who make wish lists of products they'd like to buy.
A killer content marketing campaign doesn't develop overnight. Likewise, it may take a while to make the most of the millennial market. Don't let the hard work deter you—the millennial market is more than worth getting into. By keeping up with social media trends and continuing to crank out shareable content, you'll be an expert at marketing to millennials before you know it.




//