Typically, when you think of a company's online presence, social media networks like Twitter and Facebook often come to mind. However, video has become one of the most effective forms of content for businesses. So it's no surprise that a video-steaming platform like YouTube has gained traction as a major player in digital marketing. Here are some smart ways for your business to start branding on YouTube.
Best Practices for Branding on YouTube
Enhance your Channel's Profile
When you create a YouTube channel, it gives you the option to fully customize your company's profile page. This is the first thing potential customers will see when they click on your account name. Take advantage of this opportunity to stand out from other channels.
This is the ideal chance for you to add your company's individual flair and brand identity by customizing:
Images and logos
Website links
Color schemes
Backgrounds
Slogans
You can even add a company description or any other relevant information. It's essential that people can get an idea of your business just by looking at your profile.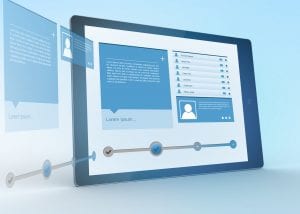 Create Engaging Content
On a media-driven website like YouTube, it's important to consistently churn out quality content for your followers' consumption. There's no point in occupying that online presence if you aren't going to be updating it on a weekly or daily basis.
Prime Video Ideas
As a business, you may believe that your options for videos are limited, but there are currently brands out there that are producing some of the smartest, most interesting content on the web. You just need to know how to utilize your platform. Here are some prime video ideas that your company may benefit from:
Product unveilings
Webinar series
Employee introductions
Product or service demonstrations
Tutorials
Behind-the-Scenes
Whatever type of video you choose, just make sure you post on a regular basis. Maybe you can even designate certain days of the week for specific videos like "Webinar Wednesdays" or "Tutorial Tuesdays."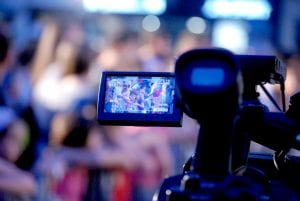 Don't Forget to Interact
As users watch your videos on YouTube, they'll inevitably leave comments and ratings. Recently, YouTube has mandated that all YouTube profiles must be backed up by a Google account. Now, you can actually put a face and name to the comment section.
Respond to Commenters
This gives you more of an incentive to participate in a mutual interaction with the commenters. You should always be monitoring and keeping up with how people are reacting to your content.
When comments warrant a response, you should respond promptly and creatively. No one will want to interact with a company that always gives the same automated reply.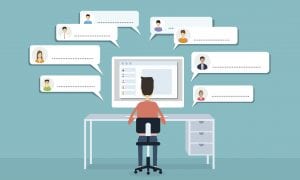 Proper Video Format is Key
Uploading videos isn't the only necessary action to set your content up for success. With any new video, be sure that you write-up a brief, informative description. Also, remember that people search for videos using specific keywords, so make sure your video titles are descriptive and unique.
Tags and Categories
Another important step is to format your videos with the correct categories and tags when uploading. Use relevant keywords that you think users would search for to find content like yours. You need to account for variations and misspellings, too.
YouTube can be a great outlet for companies to build their brand and carry out video marketing campaigns. Start searching various channels to get some inspiration.