Getting people to recognize and notice your brand is a difficult task. However, sometimes, businesses pull off stunts so grand, so interesting, that they can't help but captivate audiences. A publicity stunt, as they're commonly referred to, can bring press attention, but not always in a good way. Here are some of the biggest PR stunts that made headlines, for better or for worse.
The Most Talked-About Publicity Stunts of All-Time
The Curious Case of the Giant Melting Popsicle
If you're searching for how not to execute a publicity stunt, look no further than Snapple's Popsicle disaster of 2005. In an effort to erect the world's largest Popsicle in the middle of NYC, Snapple decided to create a 25-foot-tall, 17.5 ton frozen hunk of their Kiwi-Strawberry flavor. However, they made one fatal flaw—they forgot to check the weather.
Unfortunately, this summer day in June ended up being a lot warmer than expected. As a surprise to absolutely no one, the world's largest Popsicle melted into the world's largest puddle of goo. Firefighters even needed to close off several streets to hose down the sticky slush.
Therefore, if your brand is trying to unveil the largest frozen anything, it's probably a good idea to check the forecast beforehand.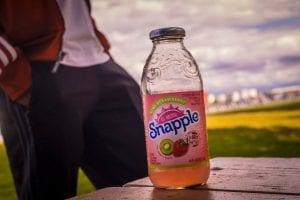 Space Jumping into Relevancy
Red Bull has never shied away from its reputation as an extreme, risk-taking brand. Just take for example their Stratos Jump. In this publicity stunt, Austrian daredevil, Felix Baumgartner, completed the highest altitude skydive in history.
With over eight million viewers on YouTube alone, Felix flew 128,100 feet through the stratosphere, where he reached a top speed of 833.9 mph. By the time he reached earth's surface, #SpaceJump #RedBull and #FelixBaumgartner were all trending, a sign of a job well done.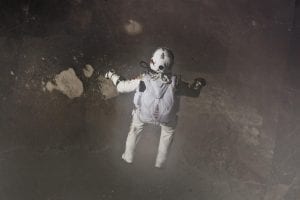 International House of…Burgers?
Earlier this year, international pancake purveyor, IHOP, decided on an unusual name change. Instead of going by IHOP, which stands for International House of Pancakes, it would be rebranding to IHOB, International House of Burgers.
Immediately following the announcement, social media users were quick to poke fun at this seemingly-random change. However, in due time, it was revealed that this was all just a big publicity stunt designed to promote their new line of Ultimate Steakburgers and become known as more than just another breakfast joint.
It remains to be seen if this trick can successfully propel IHOP into a lunch or dinner hotspot, but it certainly got people talking!

Cliffside Shopping
Sometimes, a solid publicity stunt puts a brand where its customers need it most. For 37.5 Technology, an outdoor athletic brand, their PR stunt involved opening a pop-up shop, but not just anywhere. Their shop was located 300 feet up the side of a Colorado cliff.
Ordinarily, this isn't the most convenient spot for a brick-and-mortar storefront. However, for 37.5 Technology, who caters to mostly climbers, they couldn't be located any more perfectly if they tried.
Publicity stunts have varying degrees of success. However, if you're considering one for your brand, put in the time and effort to ensure it succeeds. You'd be surprised how far you can get by simply checking the weather!